DUO – our stylish and elegant wood-burning stoves
The Duo range has a slender design that takes up minimal floor space. It provides efficient convection heating and clean combustion.
A modern and elegant range of stoves with a large glass door that gives you a great view of the flames. These stoves fits just as well in a corner as against a straight wall, and if you want to view the flames from different angles in your room, you can choose a model with glass sides.
You can also choose between several different steel designs with a pedestal or more solid base. Or you can choose a stove with the sides and top clad in heat-accumulating soapstone. Many of our stoves also come with practical and attractive storage solutions.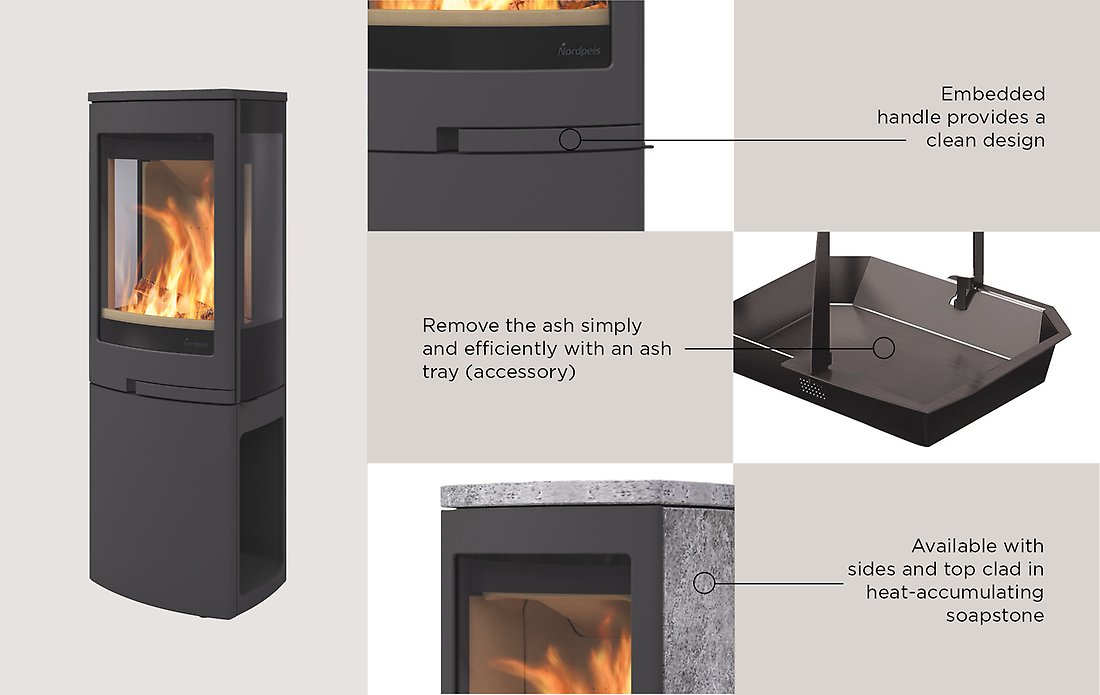 Advantages of Duo
Large glass window that provide a great view of the flames
Elevated combustion chamber
Easily fitted in multiple locations
Accessories such as ash tray for cleaner and simpler disposal
Concealed fresh-air supply option for steel flue (DV-solution)