Changing fireplaces is easy with Nordpeis
Time to replace your old fireplace? With our fireplace modules, you don't have to worry about complicated assembly instructions, engineering or masonry work. We will show you how to do everything.
Even though fireplaces don't necessarily have an expiry date, there can be a lot to gain from switching to a newer model. New, clean-burning stoves give you more heat for each log, a better indoor climate and lower emissions of particulate matter. More efficient heating also means less need for other forms of heating, which can significantly reduce your electricity bill.
New fireplace – no permit required
If you already have a wood-burning stove or fireplace, switching to a newer model is actually no big deal, and you don't need to apply for a permit as long as you already have a chimney.
All stoves and fireplaces from Nordpeis arrive at your door as building kits with ready-made modules, making assembly quick and easy, without the need for either special drawings or masonry tools.
For most people, the safest and easiest option is to use a professional. But if you feel up to the job, you can install the fireplace yourself. Just make sure you follow the instructions carefully regarding fire safety. You should also be aware that you will be responsible if anything should happen.
New fireplace in 1-2-3
Once the old fireplace has been dismantled and removed, it's time to get started.
Dig out the installation instructions and stack the modules as described.
You may want to stack the modules once before you start bonding the different parts together. Then you'll be absolutely sure that you have the right set-up in relation to the height of the chimney pipe and that you have all the parts in the right place and in the right order.
The next step is to bond the modules together with the heat-resistant acrylic supplied with your kit.
Finish the job by filling joints and transitions with heat-resistant silicone.
Easy, right? With Nordpeis' modular system, you can replace your fireplace in just a couple of hours.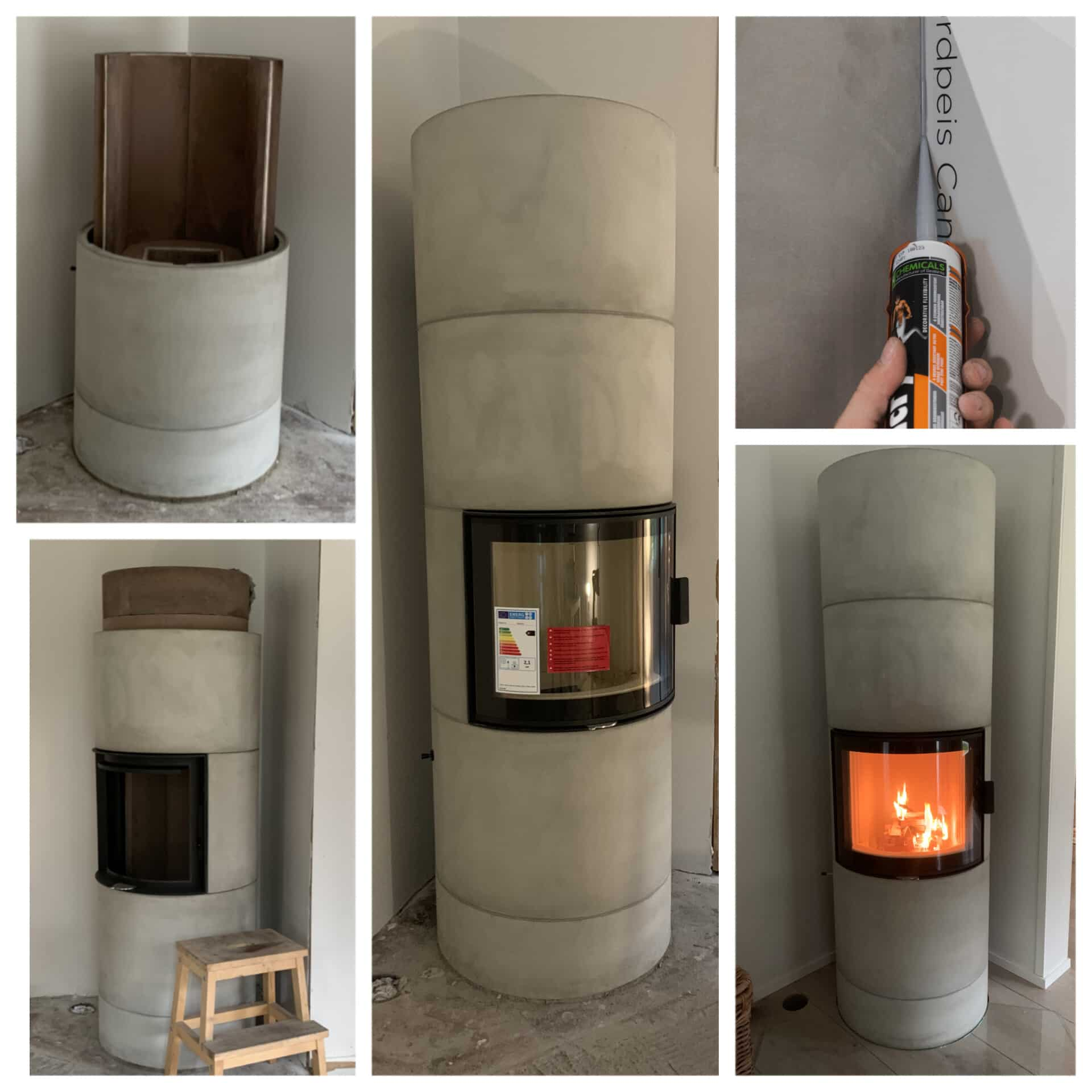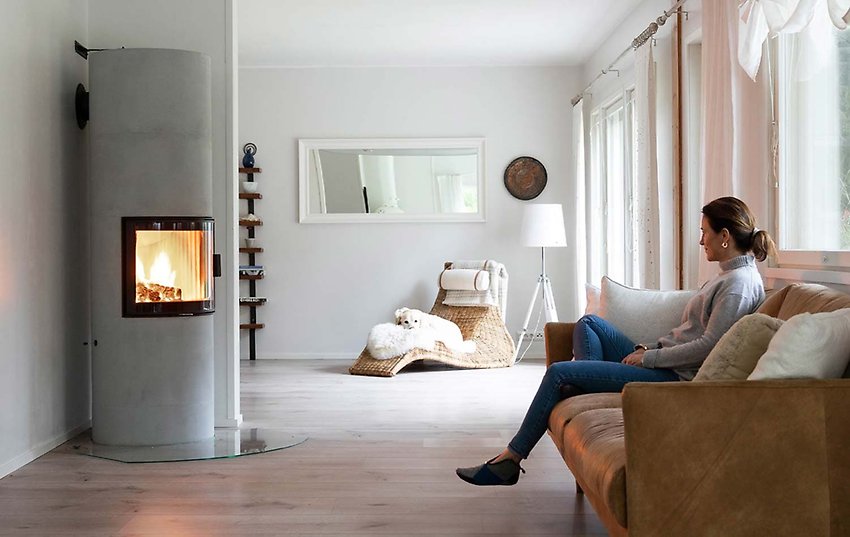 Replacing the fireplace
See how the Wallenius family went about replacing their fireplace. Get tips and advice on the process and watch a video of the entire conversion.
Switch to a new fireplace and modernise your interior
As well as being an efficient and environmentally friendly source of heat, a fireplace will also often be a key piece of furniture in the living room. That's why it's important to ensure that it fits in with the rest of your interior décor.
Our latest Salzburg R model offers a fireplace that is both beautiful to look at and provides even and lasting heat. The fireplace comes in a stylish design, a range of heights, a heat-absorbent core of PowerStone™ and large glass panels that provide an excellent view of the fire.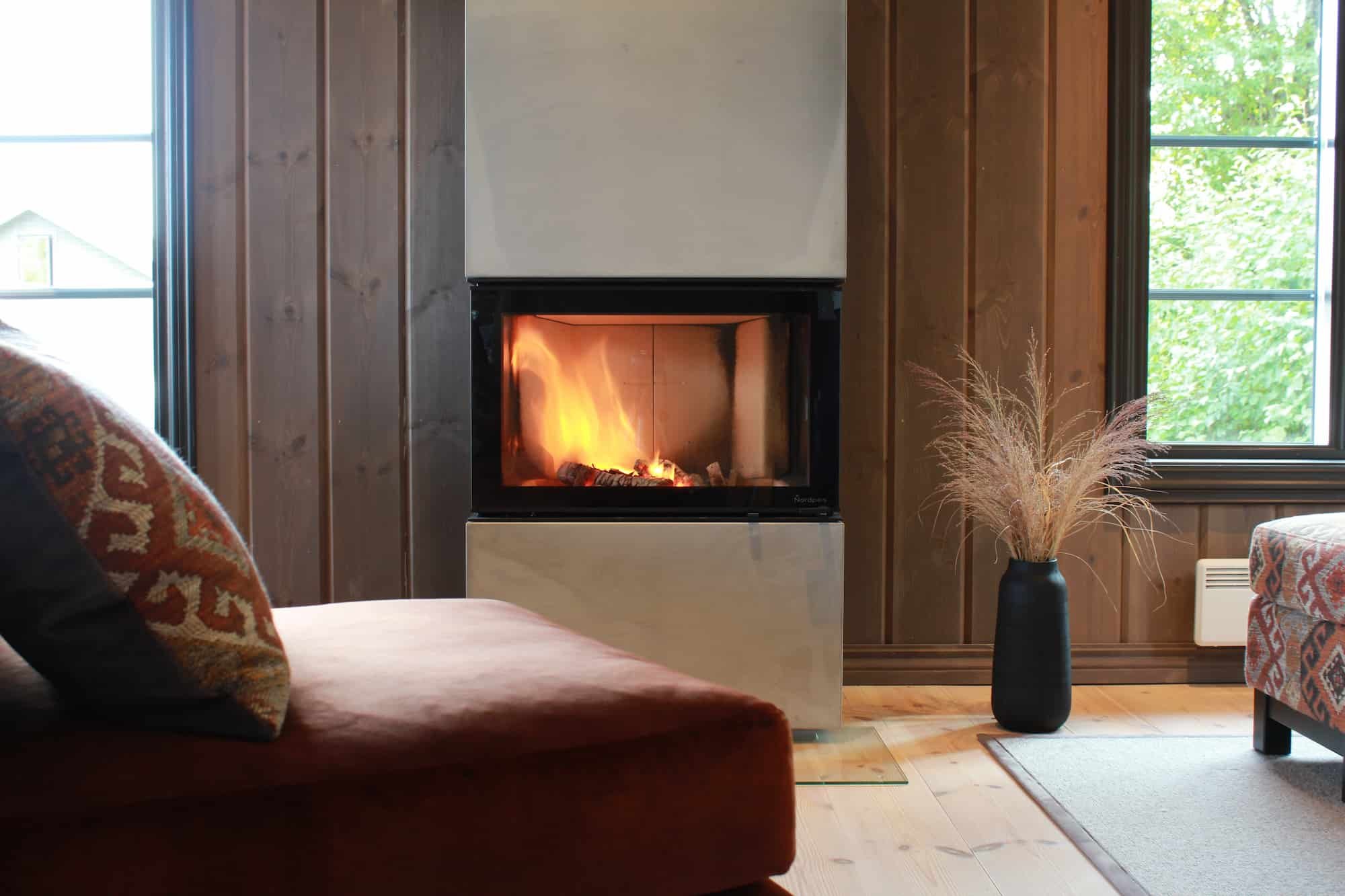 Well-thought-out design
All Nordpeis stoves and fireplaces feature stylish, Nordic design and excellent functionality.
We have high-quality stoves and fireplaces to suit every home and they are all easy to install.
You can retain the original finish for a rough and industrial look. Or you can use masonry paint to create a totally unique finish. Or how about tiling your new fireplace to create a real centrepiece in the room? Let your imagination run wild!
Easy and safe
Nordpeis stoves and fireplaces satisfy the stringent requirements on clean combustion, meaning they all feature a double combustion system, high heat output and high level of fuel efficiency.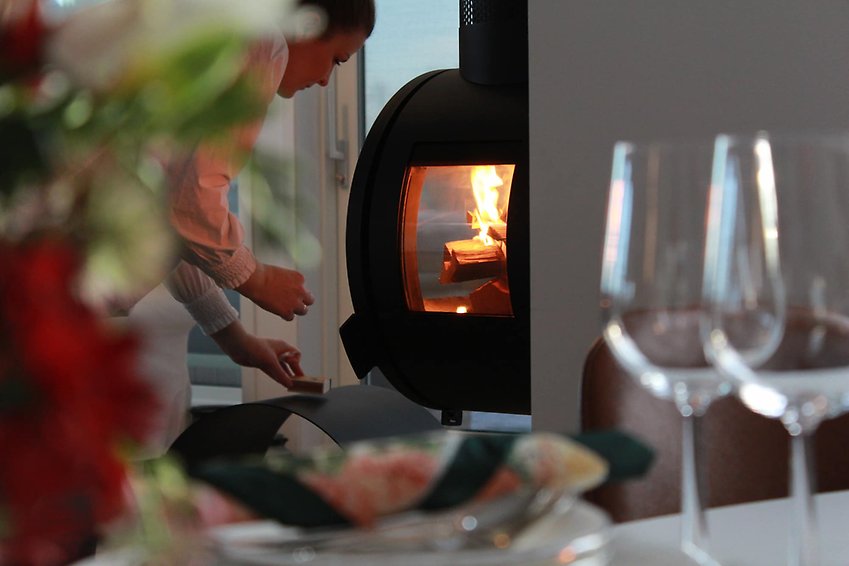 Watch video
See how easy it is to assemble our new Salzburg R model!