Davos - our largest stoves
More and more people want a large fire in a clean and stylish design. With this range of stoves, that is precisely what you get, while up-to-date technology makes them even easier to use.
Clean lines and large glass panes characterise all our most popular stoves. That was uppermost in our minds when we developed our latest range, Davos. We wanted to create an even bigger stove, keep the elegant look and ensure optimal heat production.
The inserts in the Davos range are double-glazed and treated with a unique, reflective material. This technology provides optimal combustion, easier use and cleaner glass.
Benefits of the Davos range
Large stove with relatively little heat production
ShapeStone surround
Optional heat storage with Powerstone™
Clean burning
Integrated firewall - can be installed against a wall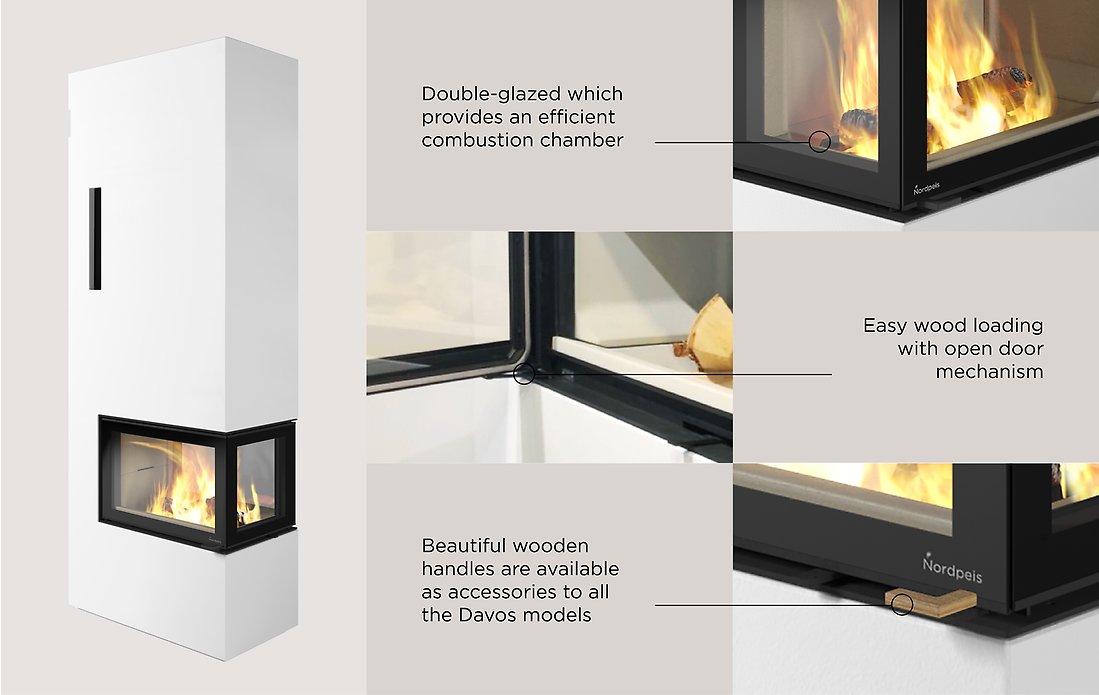 Panorama glass for the best view of the flames
Davos P is a stove you can see through. The large panorama glass panes provide an exceptional view of the flames, not only from the front, but from both sides too. Davos P is perfect if you want to use the unit as a room divider.
Stoves with side panes
With the Davos range, you can choose to view the flames from both sides or just one. Davos A has glass in front and at one side, while Davos U has glass on both sides. Both are also available in floor-to-ceiling versions.
Davos Stone
For many people, a stone-clad fireplace is the epitome of the cosy cottage look. Davos Stone comes in three different versions.