Uno – our classic range of wood-burning stoves
Uno is a range of small stoves with a classic, modern Scandinavian look that can be adapted to suit your own style and taste.
The Uno range consists of elegant stoves with a classic Norwegian design that give you a great view of the flames. They fit into any home and are perfectly dimensioned for smaller rooms. You can choose between a number of different designs, either with a pedestal, a base with a wood box, or with oak legs.
If you choose a model with glass sides you will get an even clearer view of the flames from different sides of your room. The stove door has an automatic locking system for extra safety and comfort.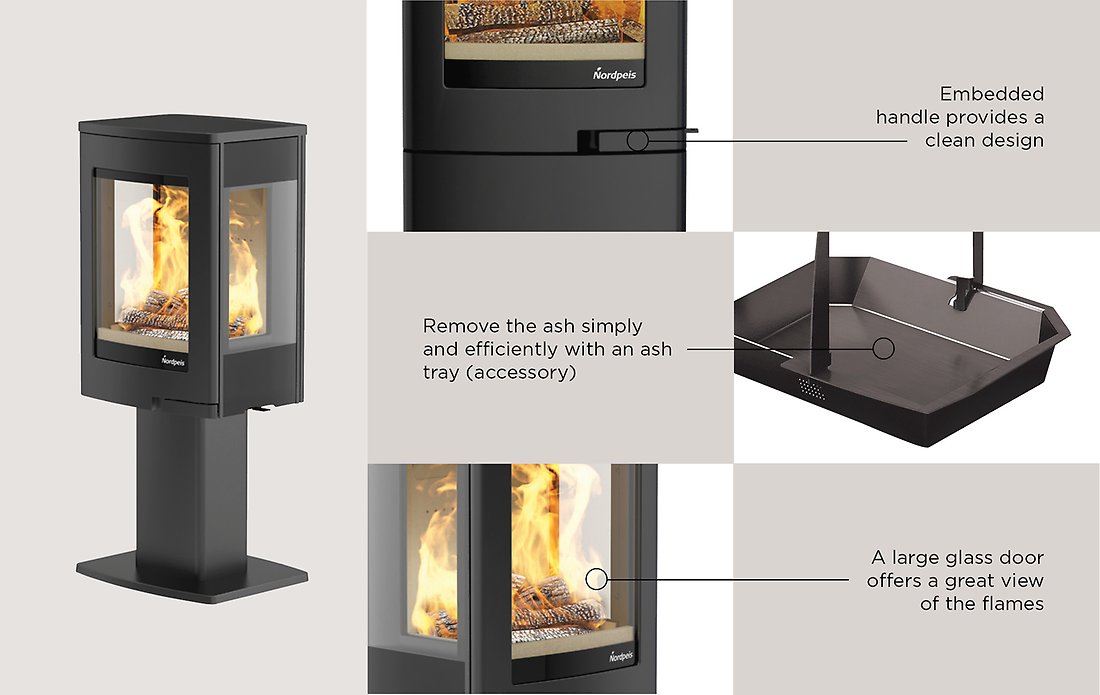 Advantages of Uno
Easily fitted in multiple locations
Particularly suitable for smaller rooms
Ash tray disposal option
Air wash
External air-supply option (DV-solution)