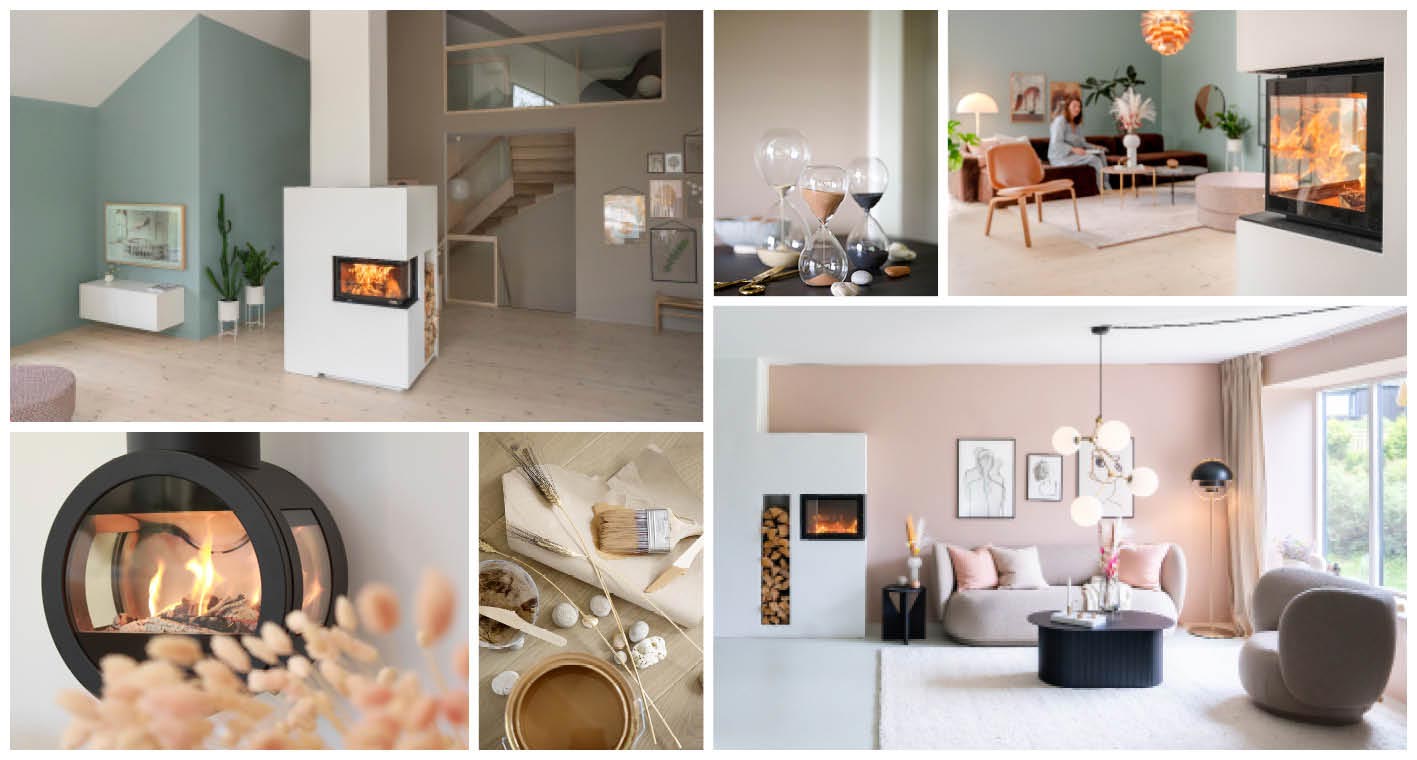 Need a Fireplace or Stove?
5 Reasons to Have a Fireplace or Stove
Modern homes are built to a standard that makes them well-insulated. This means that the heating needs are lower than in older houses. There is also no requirement that you must have a fireplace or stove. Many homeowners wonder if they even need a hearth at all. Maybe relying solely on heat from heat pumps, underfloor heating, and panel heaters is sufficient? Although these are often satisfactory heating sources under normal conditions, it might be wise to install a fireplace or stove as well.
We give you five good reasons why you should invest in a hearth
Security in case of a power outage

Provides quick heating
Saves on electricity bills
Comfort and coziness
Enhances the interior
Can you manage during a power outage?
Once a power outage occurs, it can last for several days. Providing power to private homes is not a top priority in such cases, and it can take time to restore electricity. If there are sub-zero temperatures, it can quickly become cold indoors when all heating sources are out of service. At such times, a fireplace can offer more than just coziness; it provides essential warmth as well.
Quick heating
On extremely cold days, most people in Norway need an additional heat source. Light up the fireplace when you come home from work, and you'll have a cozy and warm house in a short amount of time.
Moreover, if you choose a fireplace model with the heat-absorbing material Powerstone™, you'll have a heat source that continues to warm for up to 20 hours after placing the last log.
Salzburg
If you want maximum effect on heat storage, we recommend the Salzburg fireplace model with heat-storing Powerstone™.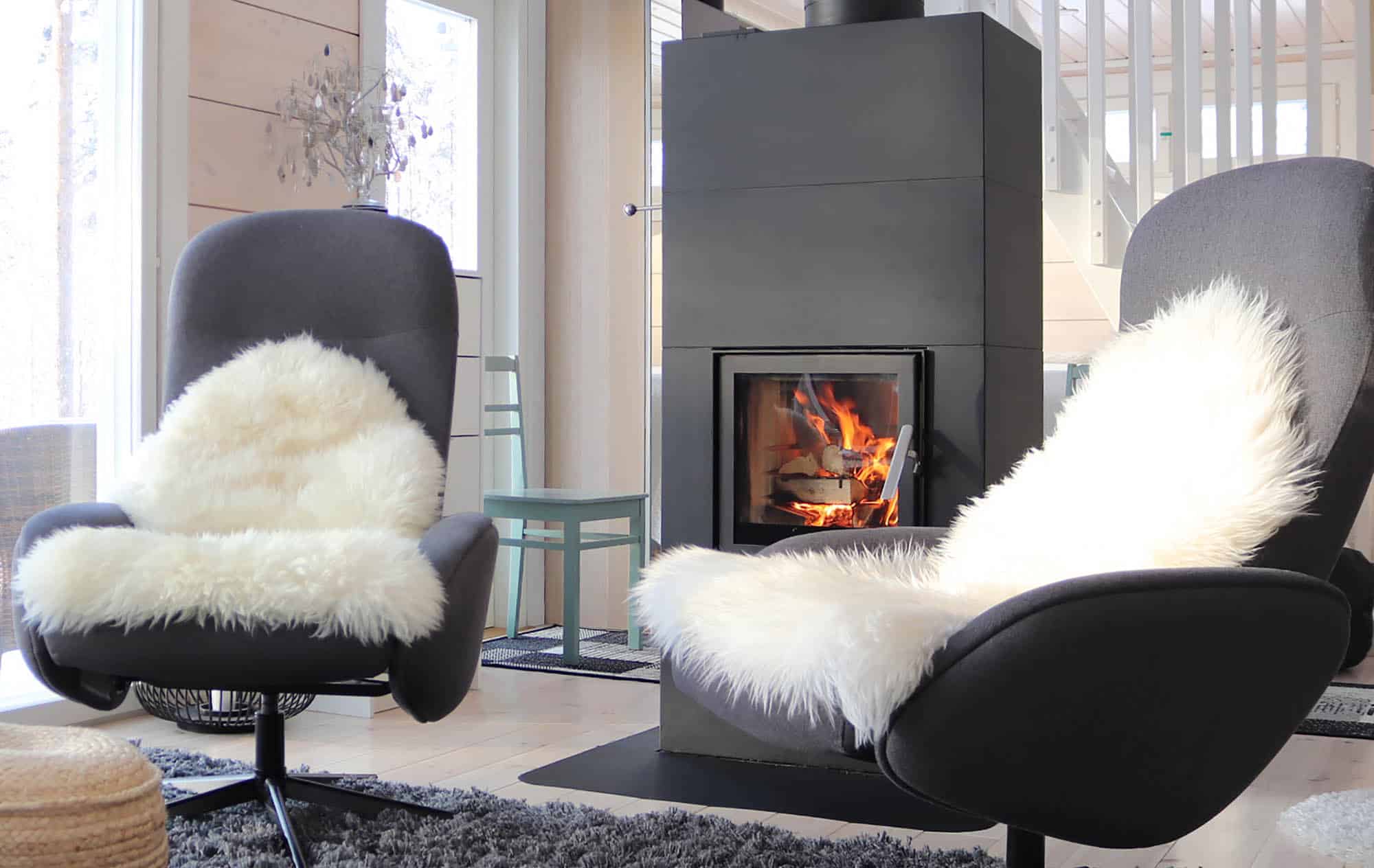 Spar på strømregningen
A modern, clean-burning hearth can save you money on electricity expenses. Burning firewood is relatively inexpensive, especially if you can purchase wood in bulk.
The economic benefit of heating your home with firewood mainly applies if you have a modern stove or a fireplace with a closed insert. An older wood stove requires a lot of wood, and an open fireplace emits little heat.
By switching to a modern, clean-burning fireplace or stove, you'll have lower emissions while producing more heat.
With a clean-burning fireplace or stove, 80 percent of the energy from the wood provides room heating.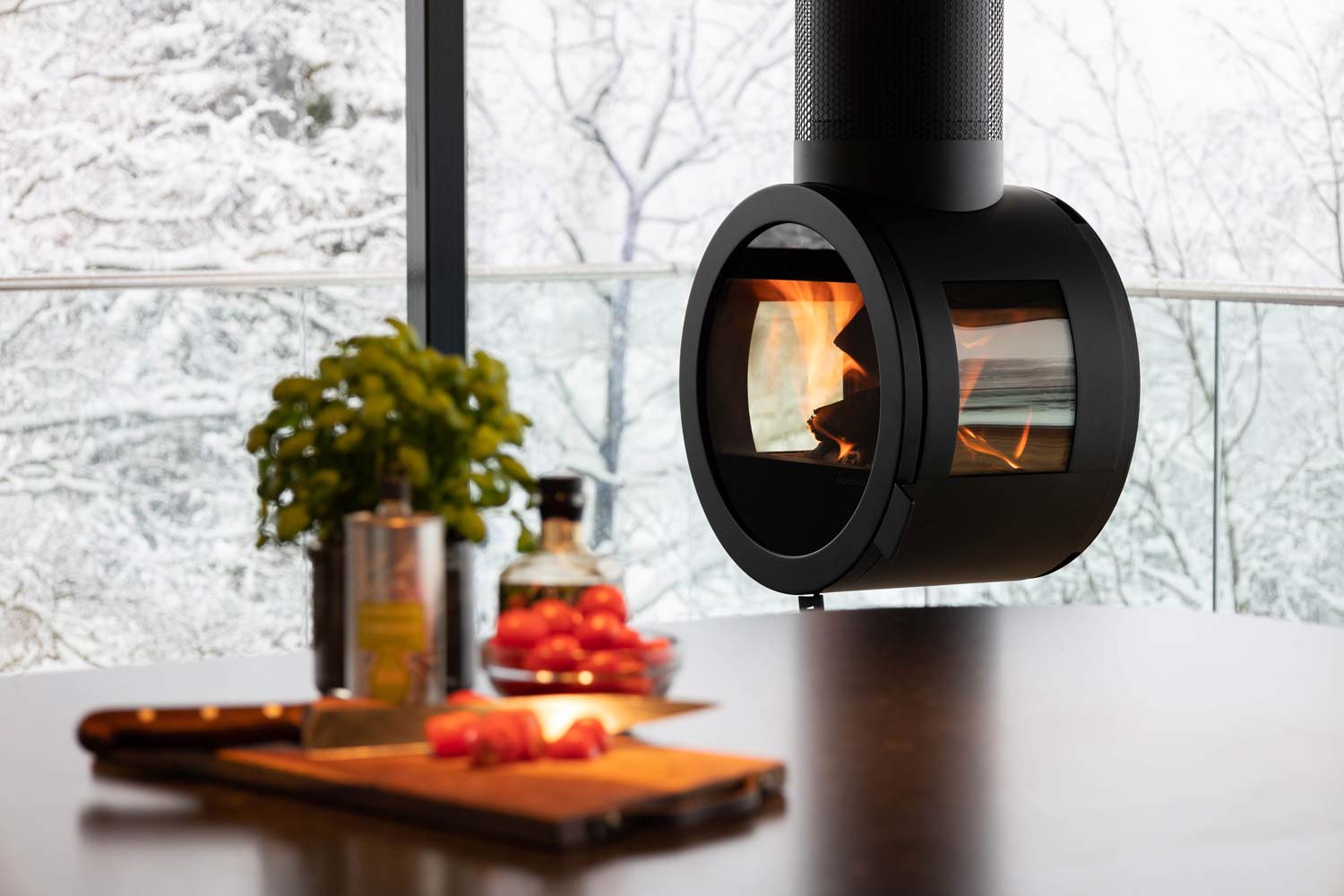 Irreplaceable comfort and coziness
No one knows exactly when humans became masters of fire. Fire remnants found by researchers in today's South Africa are over a million years old. Our ancestors had probably already learned to appreciate the many qualities of flames. It's also possible to imagine that our origins used fire not only for warmth and cooking but also as a social gathering point. So, it's not surprising that fire has a unique attraction for us humans even today.
The gentle warmth that a fireplace stove provides is irreplaceable. Many find it absolutely necessary to have a hearth to gather around and choose it for the sheer coziness it offers. We understand that well. Our fireplaces and stoves feature modern, sleek designs. They have large glass surfaces that give you a clear view of the flames, and several of our models have corner glass. This means you can see the fire from multiple angles, allowing you to enjoy the flame image no matter where you are in the room.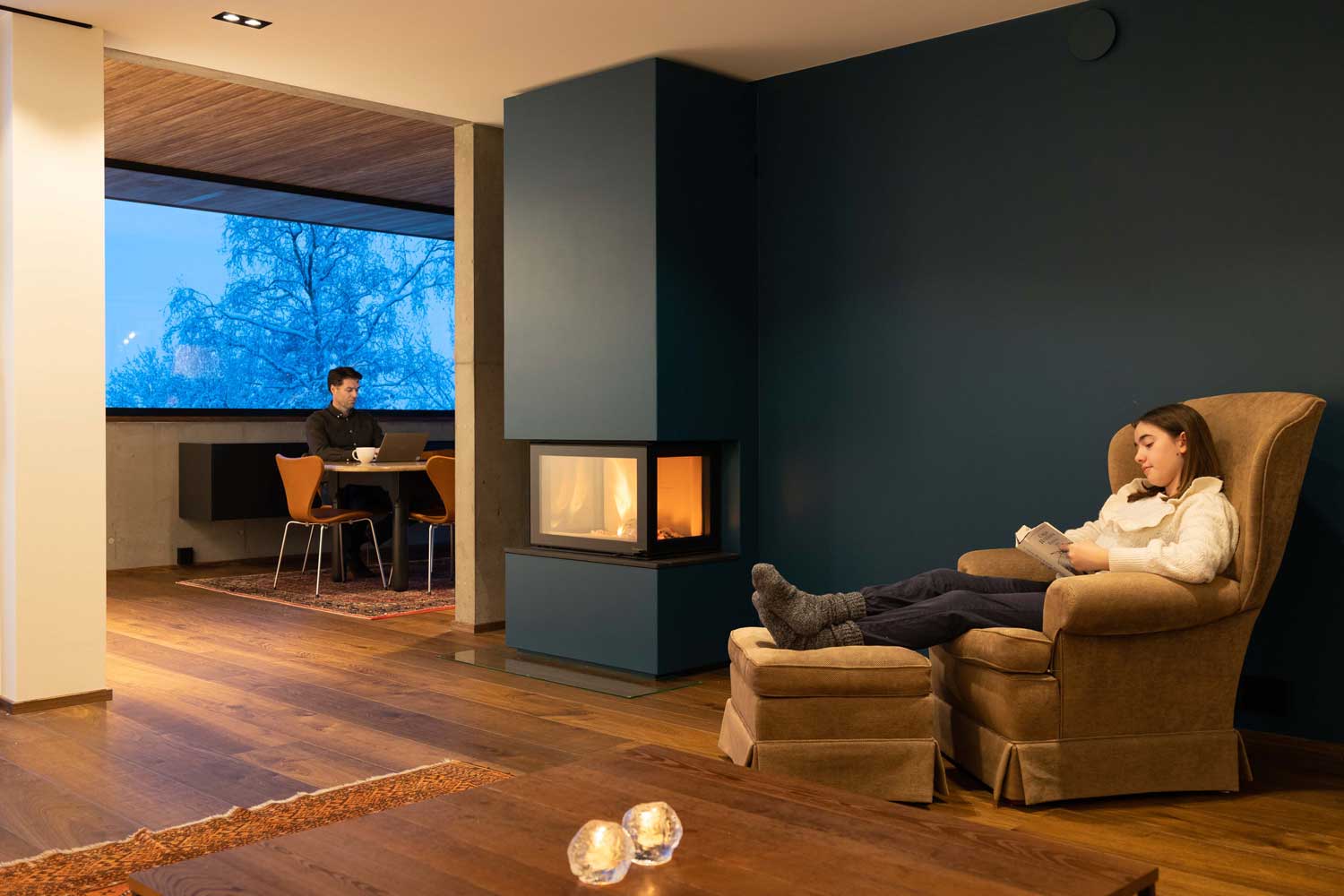 A natural part of the interior
Today's homeowners are focused on maintaining their homes, and many consider the fireplace as a natural part of the overall interior. If you're considering a home upgrade, it's natural to install a new fireplace stove. Modern fireplace stoves often have sleek designs, focusing on clean lines and large glass surfaces. A beautiful fireplace or stove can help elevate the entire impression of the room, whether it's in the living room, kitchen, or even the bedroom. With our wide selection, you can truly give your home a personal touch.
Our fireplaces are delivered unpainted, allowing you to paint or tile them in the color you prefer. Many opt for the classic white look, while others choose to paint the fireplace the same color as the wall for a cohesive expression.
Fireplace, the centrepiece of your home refurbishment project
A new fireplace stove can, as an upgrade often does, increase the value of your home. This can be especially important if you're considering selling your home in the future. A fireplace is a desirable feature that can attract potential buyers and enhance the overall impression.