Research and development continuously reducing emissions from wood burning
The competence-building SusWoodStoves project shows that emissions from wood burning have significantly decreased over the past decades. This as a result of continuous research and technological development, in which Nordpeis has played a significant role. The SusWoodStoves project has conducted extensive test campaigns to document the emissions of harmful substances from wood stoves.
The positive results in the study are good news for us and demonstrate that our work is bearing fruit. One of the tested stoves in the project that shows positive results is our own Nordpeis Duo.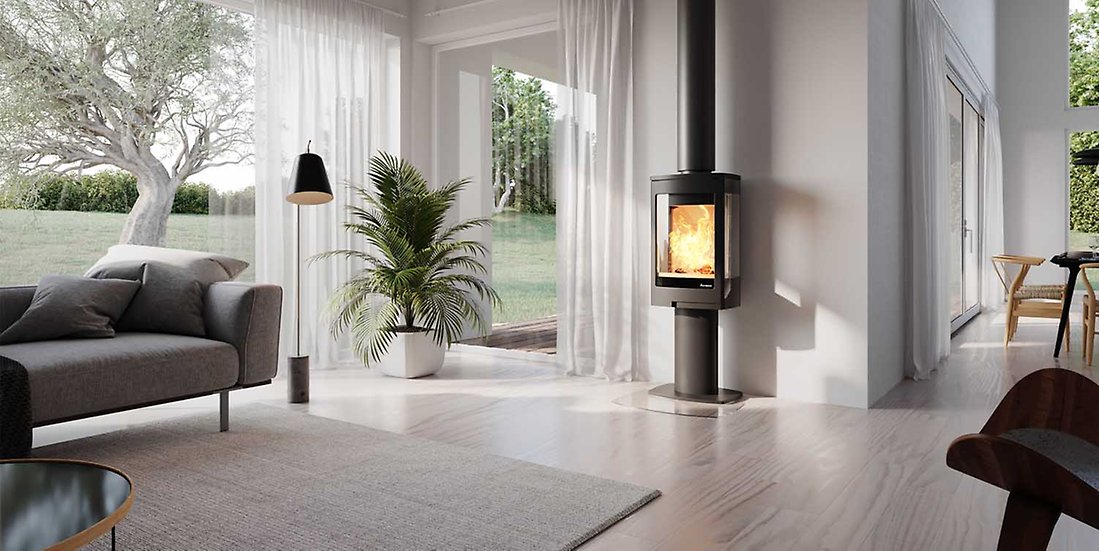 The SusWoodStoves project has tested cast iron stoves, plate steel stoves, and soapstone stoves. The results indicate a clear reduction in emissions of harmful components. Modern wood stoves, representative of contemporary fireplaces, have achieved significant improvements in efficiency and emission control.
The results from these experiments are so positive that they should be included in an updated national emissions inventory. To incorporate these improvements, updated emission factors must be used. Previous factors were last updated in 2017 and only included stoves installed after 1998.
SusWoodStoves has compared current emission factors with modern wood stoves, including Nordpeis Duo, and the results are promising:
52% lower emissions of PM2.5 particles
72% lower emissions of CO (carbon monoxide)
76% lower emissions of CH4 (methane)
77% lower emissions of other light gases (NMVOC)
70% lower emissions of heavy gas components that condense in the atmosphere.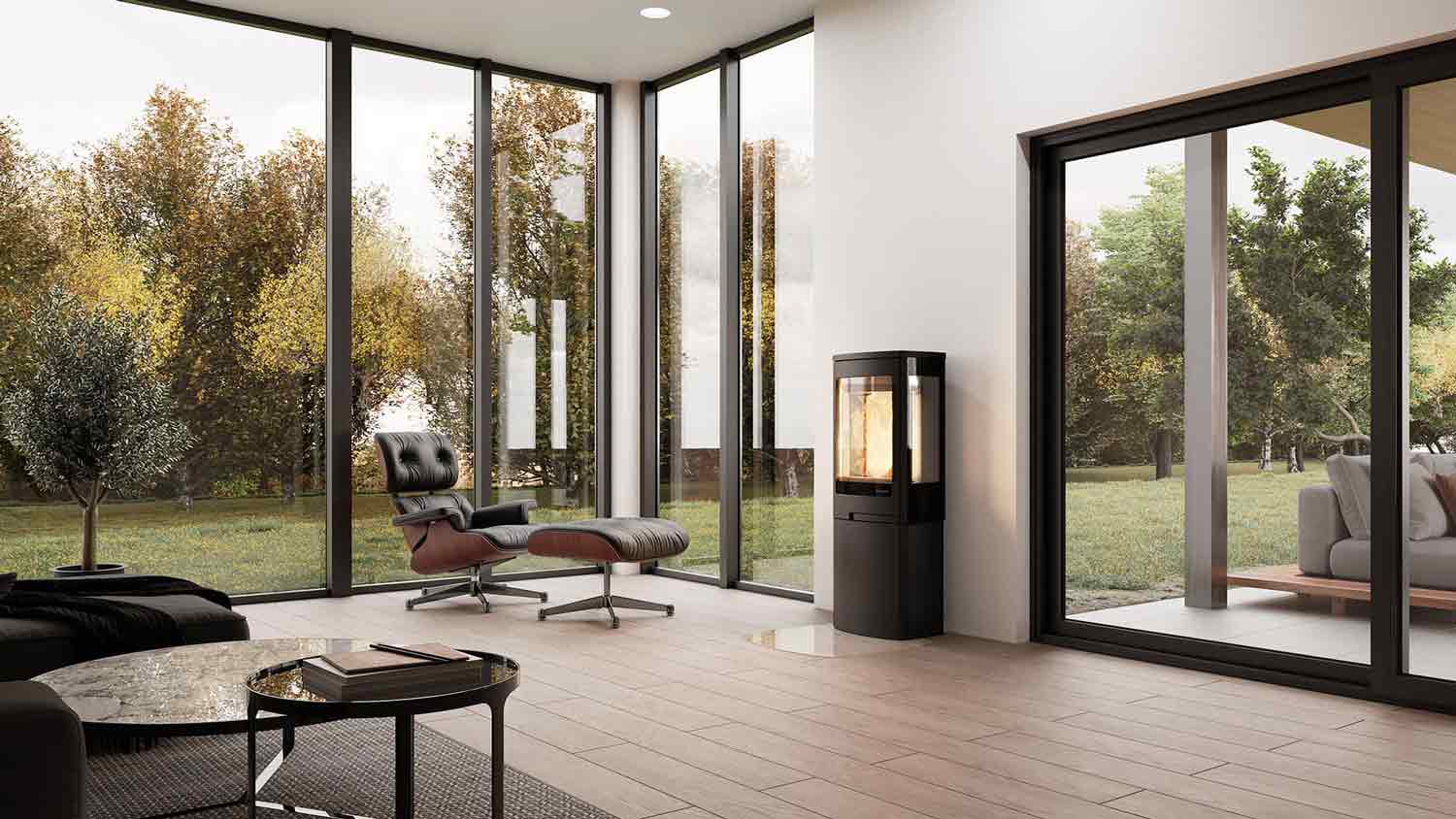 Modern Wood Stoves
The results from this experiment show that transitioning to modern wood stoves with lower emissions and improved technology plays a key role in reducing emissions from wood burning. Modern wood stoves are continuously improved. They are becoming more efficient, user-friendly, and capable of automated air supply. This further reduces the user's impact and makes the combustion process more sustainable.
Utilization of Biomass
To efficiently utilize the energy in firewood, it's important to optimize the combustion process. Modern wood stoves have an energy efficiency of around 80%, which can increase slightly with heat storage stoves. Research has shown that energy efficiency can reach up to 90% during stable burning periods. Users should burn at nominal load and continuously for the lowest possible emissions. During partial load, where air supply is reduced, emissions increase significantly, especially for the greenhouse gas CH4. This is because this molecule requires high temperatures to burn quickly enough in a wood stove.
Soot and Black Carbon
Black carbon, mainly in the form of soot, is a challenging component to reduce, but modern wood stoves have significantly lower soot emissions than older stoves. Black carbon is formed from light hydrocarbons, and soot particles can negatively impact the combustion process. Emission components like nitrogen oxides (NOx) and sulfur dioxide (SO2) are more challenging to reduce than unburned components. The sulfur content in firewood is generally low. One simple way to reduce NOx emissions is to burn less birch and other hardwoods and instead use spruce and pine. It's important to remember that the combustion process is controlled by various combustion parameters. Therefore, temperature, residence time, and oxygen supply still control the combustion and, ultimately, the emissions.
Future Research
Further research, including contributions from Nordpeis, is necessary to reduce soot emissions and evaluate the entire wood burning value chain, including resource extraction, processing, and transportation. Optimal integration of wood stoves into residential energy systems and their connection to electricity are also important areas for research. Users can contribute to sustainable wood burning by replacing old stoves with modern ones, maintaining stoves regularly, and following guidelines for proper burning. This will help reduce the environmental and climate impacts of wood burning and support a more sustainable future.

SINTEF, or the Foundation for Industrial and Technical Research, is the largest independent research organization in Scandinavia and one of the largest research institutes in Europe. It is headquartered in Norway and is known for its research and innovation activities in a wide range of fields, including technology, natural sciences, medicine, social sciences, and humanities.
SINTEF collaborates with industry, academia, and the public sector to conduct research and development projects. The organization works on projects related to energy, the environment, healthcare, materials science, technology, and many other areas. SINTEF's goal is to contribute to innovation, economic growth, and knowledge development in Norway and globally.
SINTEF was founded in 1950 and has grown to become a significant research institution that works both nationally and internationally. It is independent but closely affiliated with the Norwegian University of Science and Technology (NTNU) and is known for its expertise and contributions to various research and development projects worldwide.