Osaka T
Osaka T is a tall, stylish fireplace with a see-through insert. The fireplace can also be used as a room divider, allowing you to enjoy a view of the fire from either side. The fireplace comes with a convenient yet stylish, built-in wood storage. The combustion with this model is particularly strong thanks to the double-glazed insert – even when the fireplace is at low power.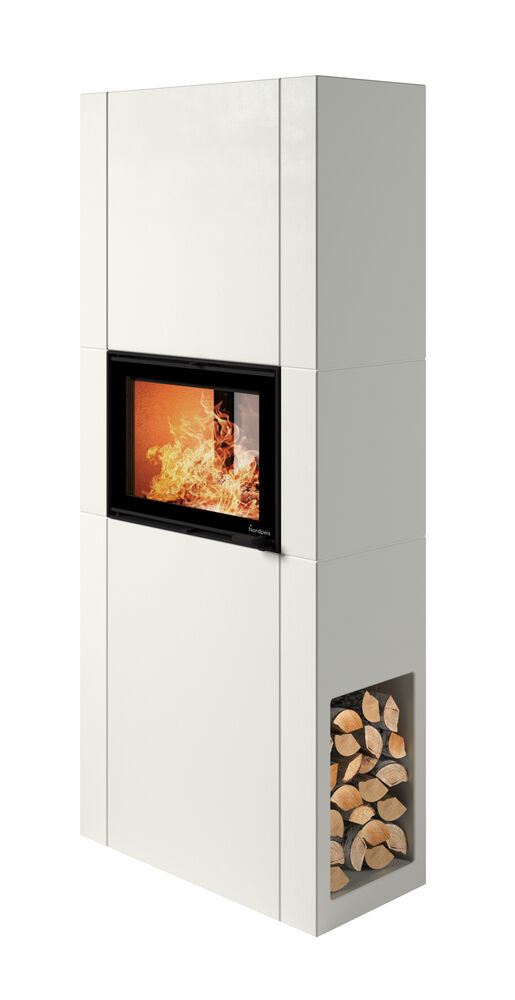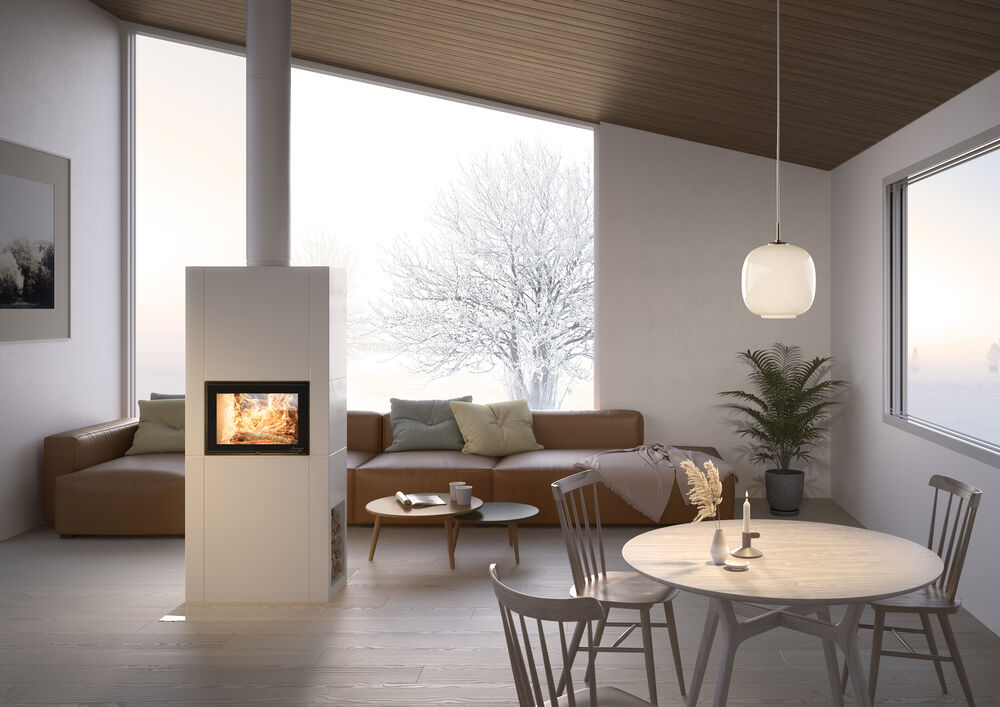 H x W x D
1718 x 736 x 355 mm
Choose product
Choose variant
Choose accessories
H x W x D
1718 x 736 x 355 mm
Product highlights

IR Max

Our latest technology ensures both easy and optimal wood burning, as well as cleaner glass

Double glazing

Our new N-21 Exclusive inserts are double-glazed, meaning they provide even better combustion – even at low power

Perfect as a room divider

The Osaka T comes with transparent inserts, so you can enjoy the fire from both sides.

Air flushing

Fresh air is let in through a channel in the upper edge of the glass, flowing evenly down the glass in the hot combustion chamber. The clean air prevents the flue gases making contact with and sooting up the glass. It also helps to control the intensity of the fire.
Technical data

Smoke pipe dimension

150

mm

Stove chimney connection

Top

* Heavier fireplace - this product requires an extra control of how much weight the floor can withstand.
Documents
All products
*The product images shown are for illustration purposes only and may not be an exact representation of the product. We make reservations for printing errors.