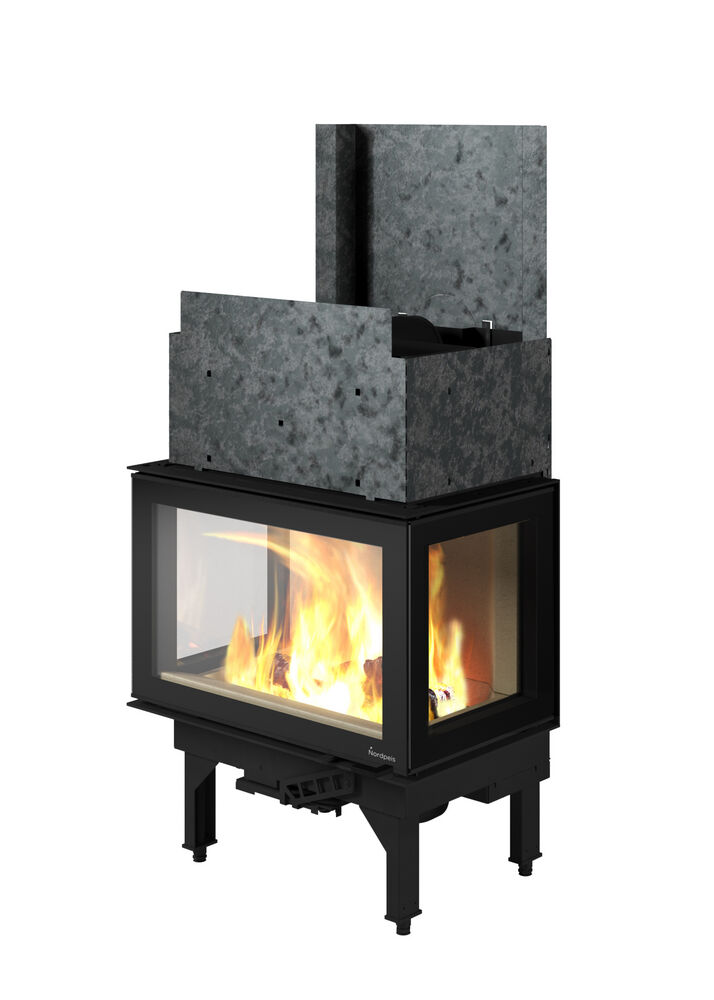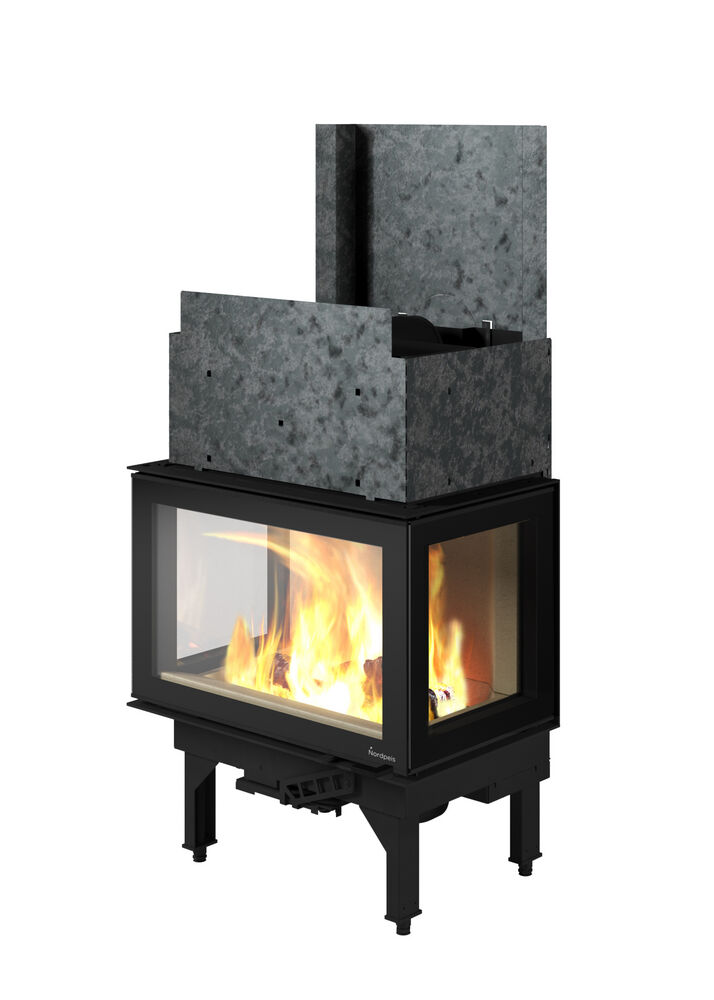 N-29U
The N-29U is an insert with large glass on the front and large glass on both sides. This attractive insert provides one of the best views of the flames.The N-29U has double glazing and the side glass has been covered in a unique, reflective material. This technology provides optimal combustion, an insert that is easy to use and that keeps the glass cleaner.
Technical Information
Height: 1416 mm
Width: 716 mm
Depth: 512 mm
Efficiency: 80 %
Smoke pipe dimention: 150 mm
Log length: 50 cm
Net weight KG Range: 162 KG*
Nominal output: 8,9 kW
A normal floor will be able to withstand the weight.
Energy label