Quadro 1
The Nordpeis Quadro 1 has a clean and stylish design, with particular emphasis on a maximum view of the flames. The oven can be placed against a straight wall, in the corner or freestanding in the room. Available with higher tops for side assembly or tops featuring PowerStone for a heat-retaining effect.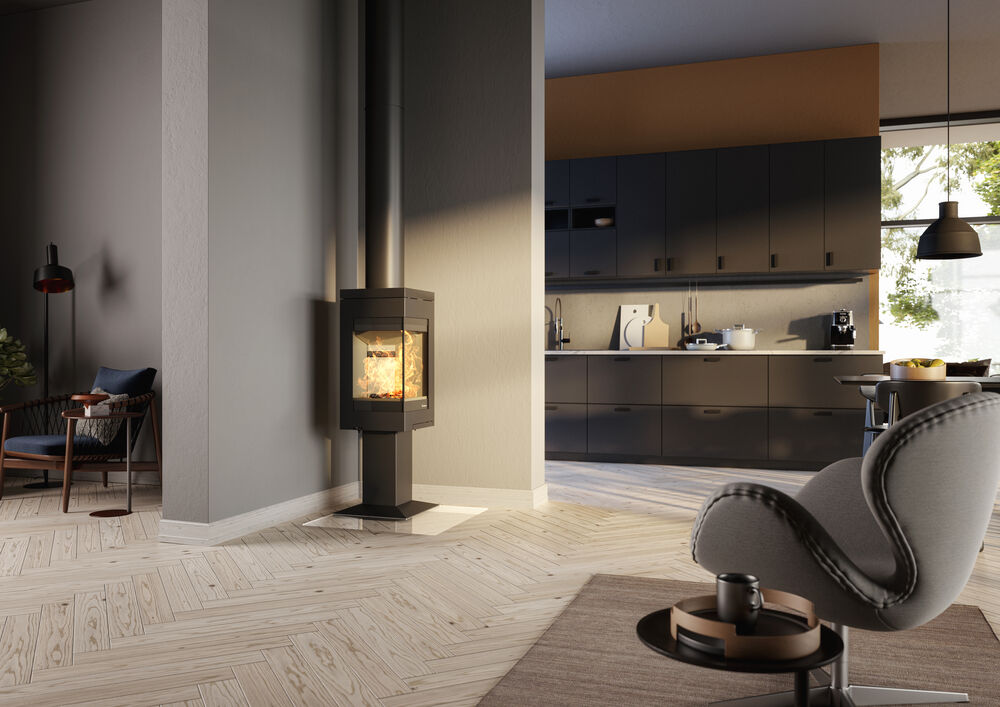 H x W x D
1225 x 544 x 442 mm
Choose product
Choose variant
Choose accessories
H x W x D
1225 x 544 x 442 mm
Product highlights

Good view of the flames

Attractive insert providing a good view of the flames.

Option for heat retention

Choose a high top with PowerStone for a heat-retaining effect.

Side assembly option

The Quadro Basic can be assembled from the side if an extra top is used for side assembly.

Air flushing

Fresh air is let in through a channel in the upper edge of the glass, flowing evenly down the glass in the hot combustion chamber. The clean air prevents the flue gases making contact with and sooting up the glass. It also helps to control the intensity of the fire.

Fresh air supply

This product is equipped with a connection pipe that the installer can connect to an external air supply. Modern houses with minimal natural ventilation require an external air supply to ensure that the fireplace burns optimally.
Technical data

Smoke pipe dimension

150

mm

Stove chimney connection

Top, Back

Visibility

Front and side

Placing

Corner, Freestanding, Straight wall

* A normal floor will be able to withstand the weight.
Documents
All products
*The product images shown are for illustration purposes only and may not be an exact representation of the product. We make reservations for printing errors.