Prepare Your Fireplace for Winter
Autumn and winter are high seasons for wood-burning. It's time to start preparing your fireplace for the upcoming season.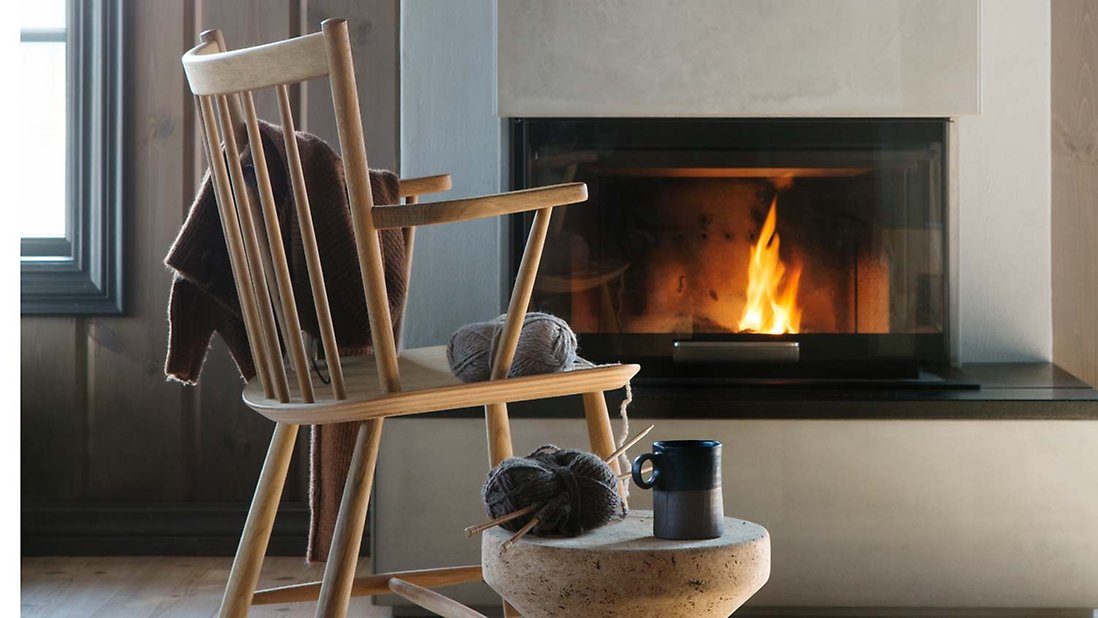 We give you five tips on how to maintain and get your fireplace ready for the coziest time of the year:
Clean your stove or fireplace with a brush and metal shovel or an ash vacuum. Remember never to use a regular vacuum cleaner, as ash can contain embers for several days after burning, which is both a fire hazard and can damage your vacuum cleaner. Use a suitable metal bucket with a lid and place it outside until you are absolutely sure there are no embers in the ashes.

Remove and clean behind the burner plates.

Clean the glass, either using a dry sponge or a chemical cleaning agent.

Perform a visual inspection of your hearth; check that seals and burning surfaces are intact and not cracked.

Finally, make sure that doors and draft adjustments are functioning correctly.

More tips now that you're well underway.
Remove the soot from the chimney sweep's access door. If you have just installed the hearth, it is essential to notify your local fire department so they can arrange supervision and sweeping. And remember, if you are using the fireplace for the first time, it's not unusual for there to be a slight chemical smell.

Ensure that the connections of the hearth/chimney sweeps to the chimney are sealed. If in doubt, contact an installer or chimney sweep for an inspection.

Use dry and well-split firewood. The chimney may be damp and challenging to "ignite" after the summer, and firing techniques often need a refresher.

Feel free to consult our fire guide the first time you light your fireplace or stove.
Remember that you can also renovate your fireplace!
Nordpeis fireplaces come unpainted like a canvas ready for use.
See how you can change the style with paint and tiling.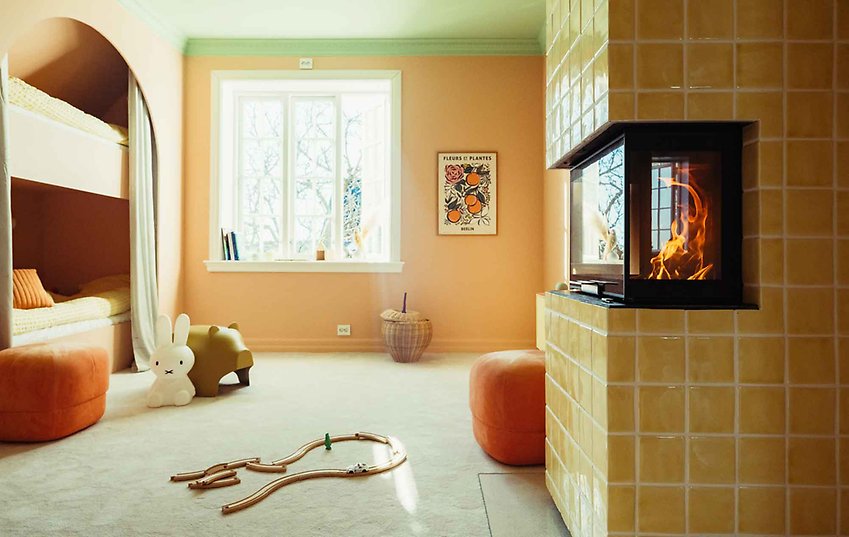 Time to replace your fireplace?
Do you have an old fireplace or stove from before 1997? Then it's not environmentally friendly. That means it pollutes unnecessarily and has lower heat efficiency than a modern hearth.
If it's time to buy a new fireplace, we have a wide selection of fireplaces, stoves, and inserts that meet all the requirements for modern hearths.
Check out these 5 reasons to buy a fireplace or a stove.