Elevate your outdoor space with a wood-burning fireplace
It`s always nice and relaxing, and great to sit outside and watch the garden grow. The trend in 2023 is to create a stylish and comfortable outdoor area in which to enjoy extended evenings relaxing in calm surroundings.
We want to create a harmonious atmosphere outdoors, where we can take a break from the stresses of day-to-day living in a space that reflects our individuality. The preference is for quality over quantity. Furniture, plants and accessories should complement each other in natural harmony. Here are three trends for outdoor enjoyment this summer:
Colours and accessories
Creation of different zones
Outdoor fireplaces
Colours and accessories
The colours used outdoors reflect today's general colour trends. People are moving away from cold tones in white and grey, and want more colour in their outdoor space.
We are seeing a stronger preference for darker earth tones, and we are moving the living room outside in terms of colours, furniture, cushions, blankets and other accoutrements. Even the fireplace is moving outside.
Creation of different zones
Dividing the garden into multiple zones has become an increasingly common practice. One zone for play, one for work and an area specially designed for getting together and socialising with family and friends. The zones are more planned and designed, and we often mix the modern with the traditional when it comes to style. We take a long-term approach and invest in furniture and accessories that will last for years. The furniture has become more comfortable – we have moved indoor activities outside.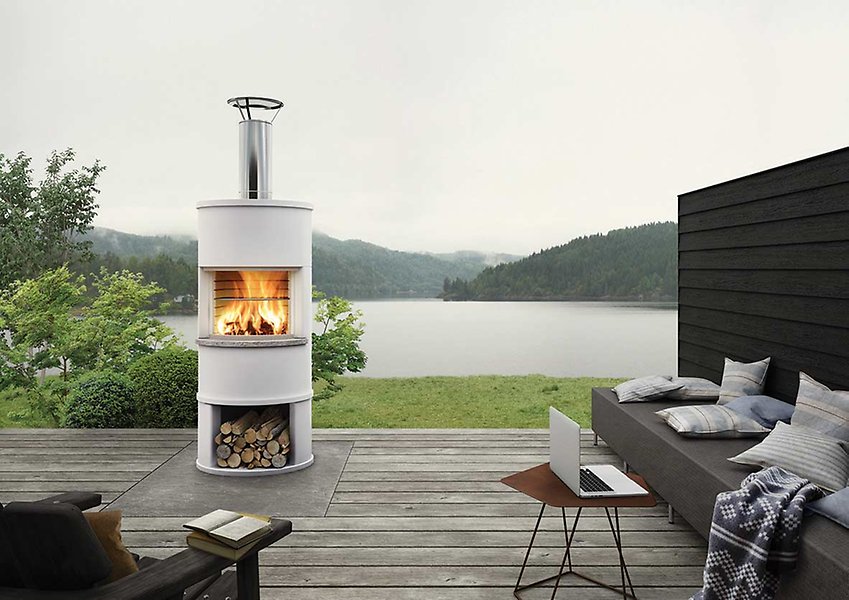 Outdoor fireplaces
It is in this scenario that our gorgeous outdoor fireplaces Roma Garden and Riviera really come into their own as the focal point of the social zone. Their welcome heat and flickering flames will keep us sitting outside far into the long summer night, not to mention extending the outdoor season from spring to autumn. Our outdoor fireplaces are both lovely to look at and highly functional, and quickly become a popular gathering point in the garden. Whether you prefer a clean-lined modern look or a more traditional design, there is a fireplace to suit your chosen style.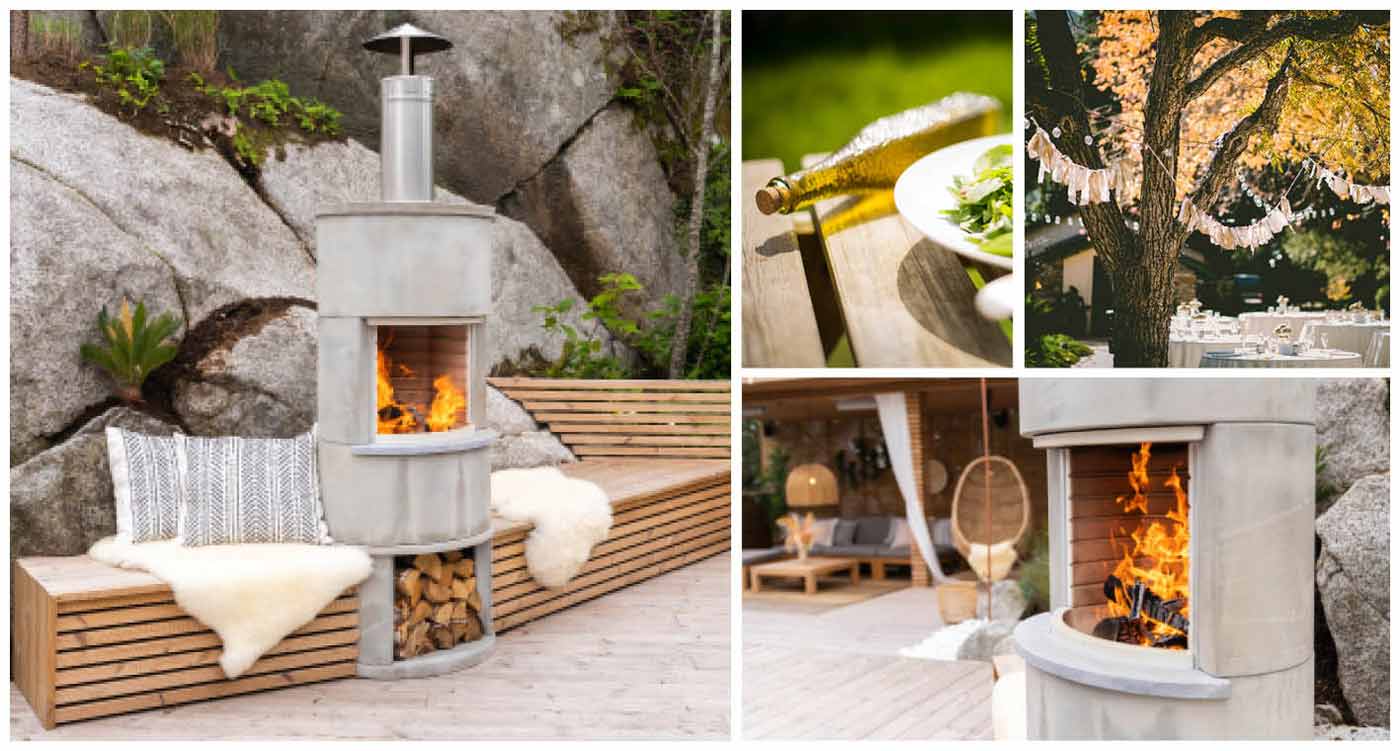 Classic outdoor fireplaces
Our classic outdoor fireplaces are equipped with a firebox lined with pale thermotte, in addition to a barbecue grill and fire guard. The firebox itself is positioned at a height that is practical for cooking – whether it is a few lunchtime hotdogs you fancy grilling or a more elaborate evening meal you have in mind.
Outdoor kitchen
Thanks to the accompanying grill, you can make a wide range of delicious dishes: pizza, foil-baked fish and vegetables, or traditional barbecued foods. Everything tastes better when it is prepared in one of our outdoor fireplaces. Impress your guests with delicious food in stylish surroundings.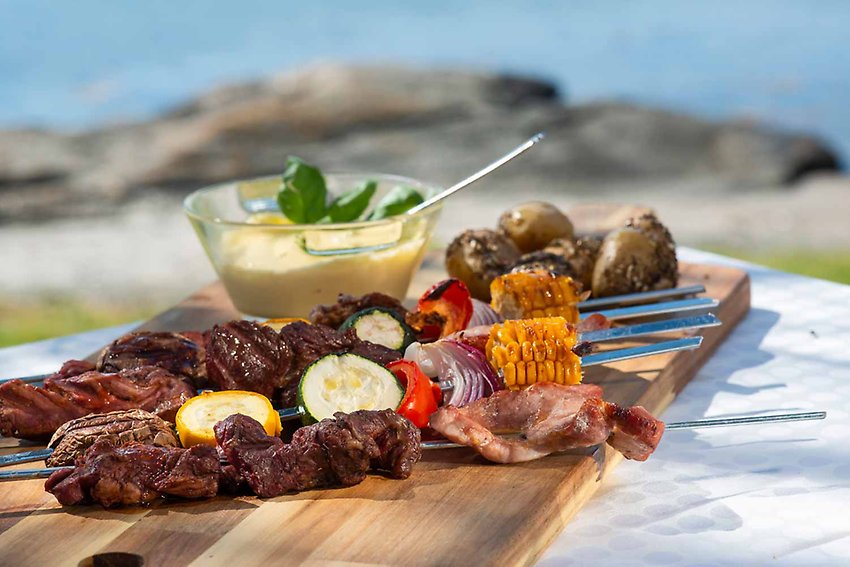 Our outdoor fireplaces come unpainted and ready for you to personalise. We recommend that you use ordinary water-based paint in the colour of your choice. If you wish to achieve a raw concrete effect, we recommend Hey'di betonglook paint. This will give a lovely even colour. The outdoor fireplace should be primed and painted, using a breathable masonry paint, or given a colour wash using an appropriate product.
Wishing you a long and happy summer!