See how the fireplace suits in your room
With Roomsketcher you can easily draw professional floorplans with fireplaces and stoves from Nordpeis, without any special knowledge.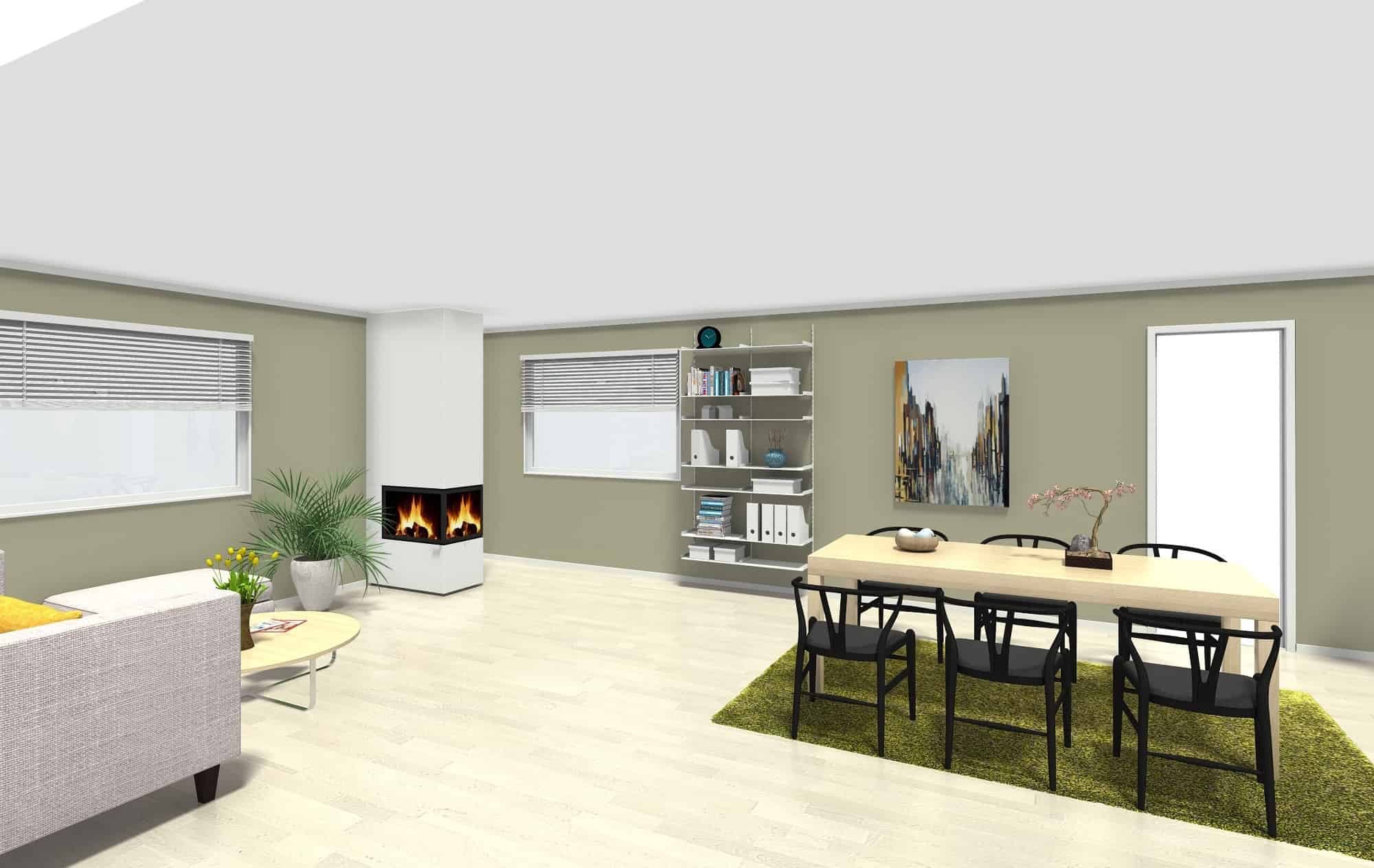 Getting Started with Roomsketcher
Go to Roomsketcher.com. We recommend that you log in with Facebook or create new user immediately. It makes your project is saved automatically and allows you to continue working on it later. You can continue your project with Roomsketcher on your phone by downloading the app for Android phones or the iPhone and iPad.
To place fireplaces and furniture around the room, drag objects from the bar at the bottom of the screen and drop them where you want them. You can rotate the object by clicking on the arrows that appear around the object.
Not only fireplaces and stoves
In addition to that you can place products from us in Nordpeis, you can build a house with all kinds of furniture and interiors. You can select windows, walls and different materials - making it just the way you want it for yourself.
View in 3D
When you are finished building the room from the bird's eye view you can press the 3D button to get a better sense of how the room actually. Even better spaciousness you get by placing a man into the room you designed. The person you have placed you can move by pressing arrows in the browser - almost exactly like the TV game The Sims!
Have fun and please the many different varieties so you get a Nordpeis room which is just the way of your dreams.