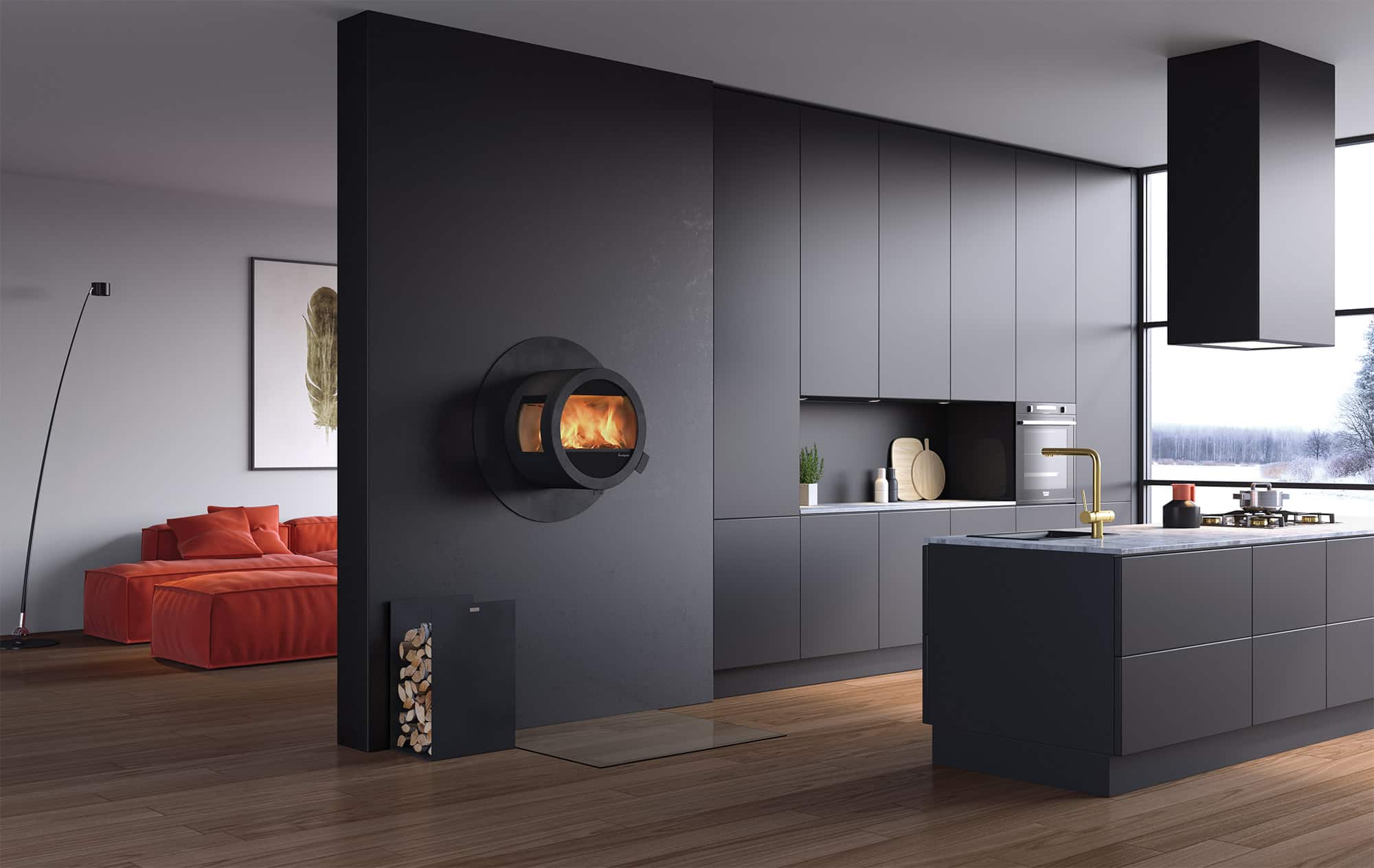 The hot and round product
Have you heard about the roundest and hottest product? The Me stove from Nordpeis is small and elegant, yet big inside.
- The idea with ME is that everyone should be able to find their favourite, says Ingvild Wasbotten Mørk, Product Designer at Nordpeis. Together with designer Karoline Sandnes Bommen at Montaag, she created the Me stove.
- The design process was actually initially inspired by the round shape of the ventilation system in a gym, and we carried this idea forward as we came up with a round combustion chamber, says Mørk.
The idea resulted in the Me fireplace, a round stove offering many opportunities.
Several design expressions
Me consists of a series of stoves where you can choose from several different design expressions enabling you to adapt it your personal style and your own home. Maybe you would like to have it on a glass stand? Or what about a round stove hanging from the wall - or even the ceiling?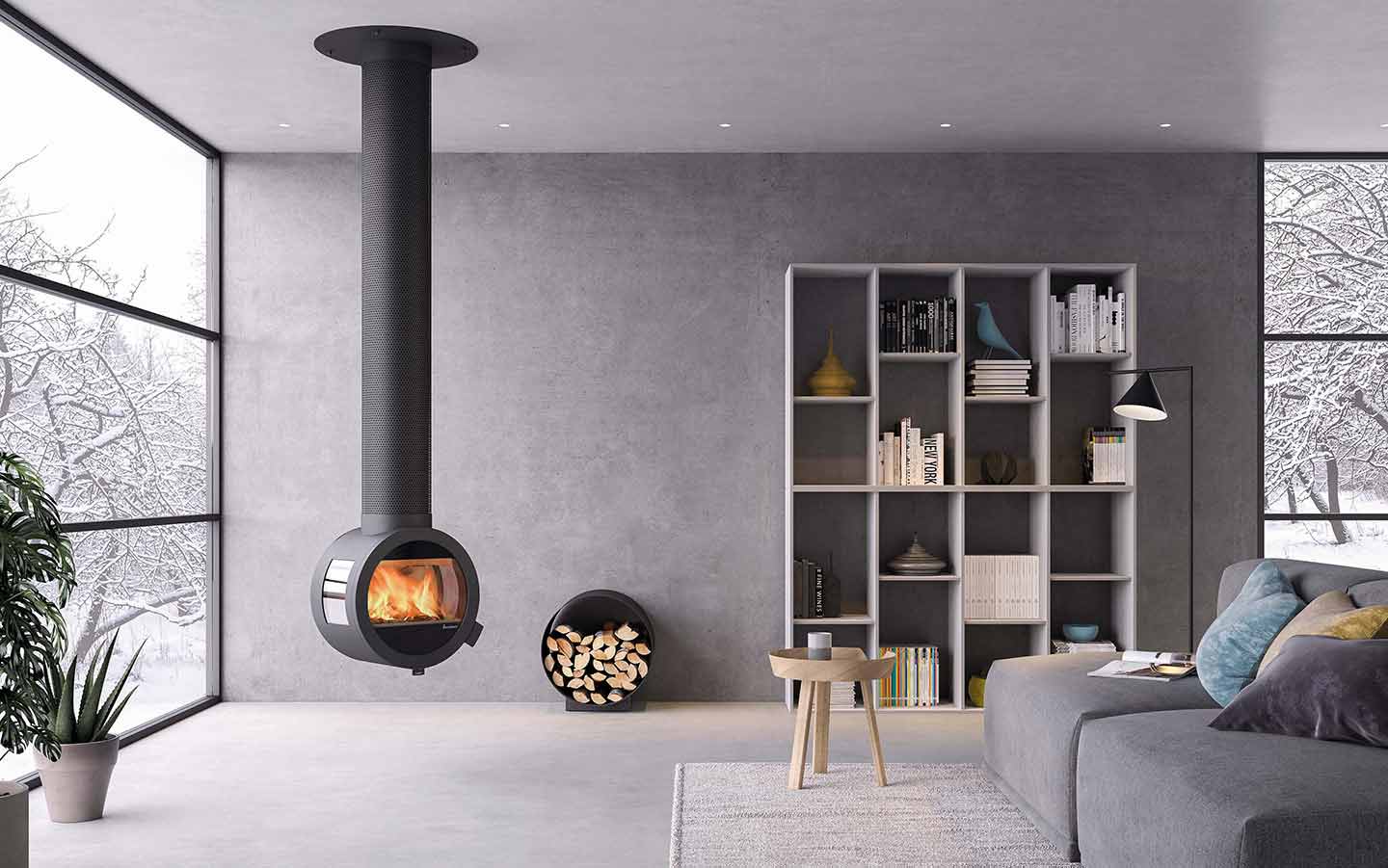 - People have very different tastes, which is why we designed the fireplace with several different mounting solutions. If you don't have much floor space, or don't want a floor standing stove, you can hang it on the wall or from the ceiling. If you're dead set on having the very latest design trends around, pick the glass stand. My favourite is probably the ceiling-mounted version, although I also really like the massive Steel stand. The glass base is decidedly the most innovative, says Mørk.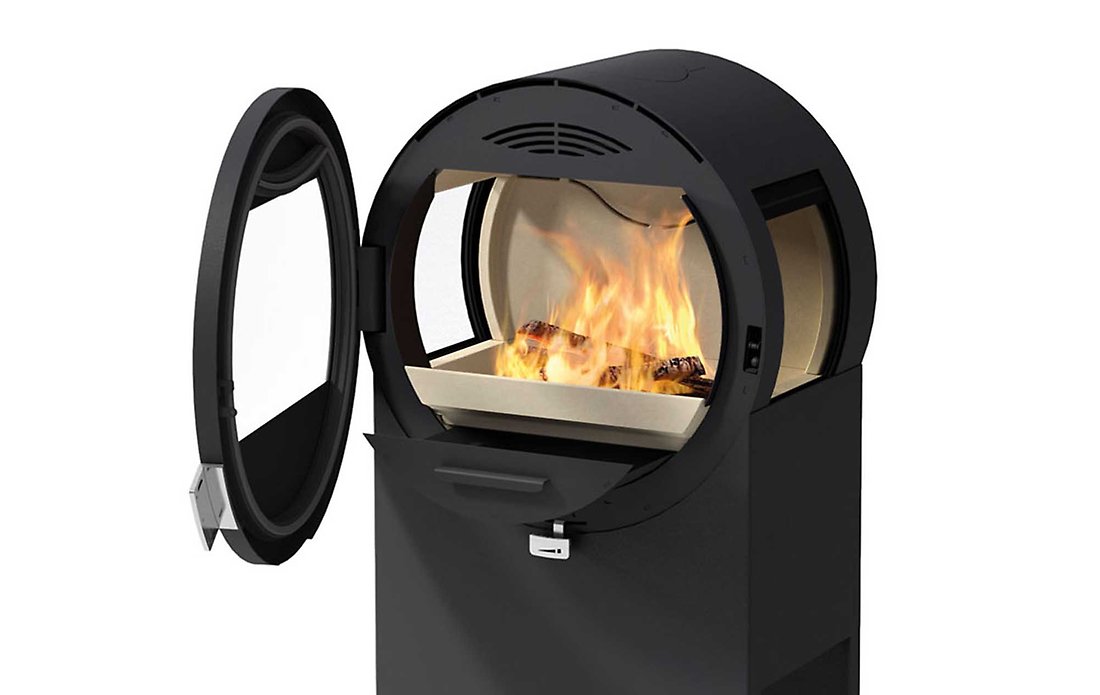 Round shapes
The round fireplace has been created using convection, which ensures that heat rapidly spreads throughout the room. Meanwhile, the side windows allow you get close to the flames.
- Circles are a common shape for tables and mirrors, but not for stoves. Me is a beautiful contrast to the rest of the interior, which often consists of straight lines and quadratic shapes. The round stove is easy on the eye, and also does a great job of hiding the ashtray, says Mørk.
She took inspiration for the glass base from other furniture, and according to Bommen, this is unique to Me.
Unique in its form
- The glass leads to a lighter form of expression, and almost gives the impression that the combustion chamber is floating in mid-air, says Bommen.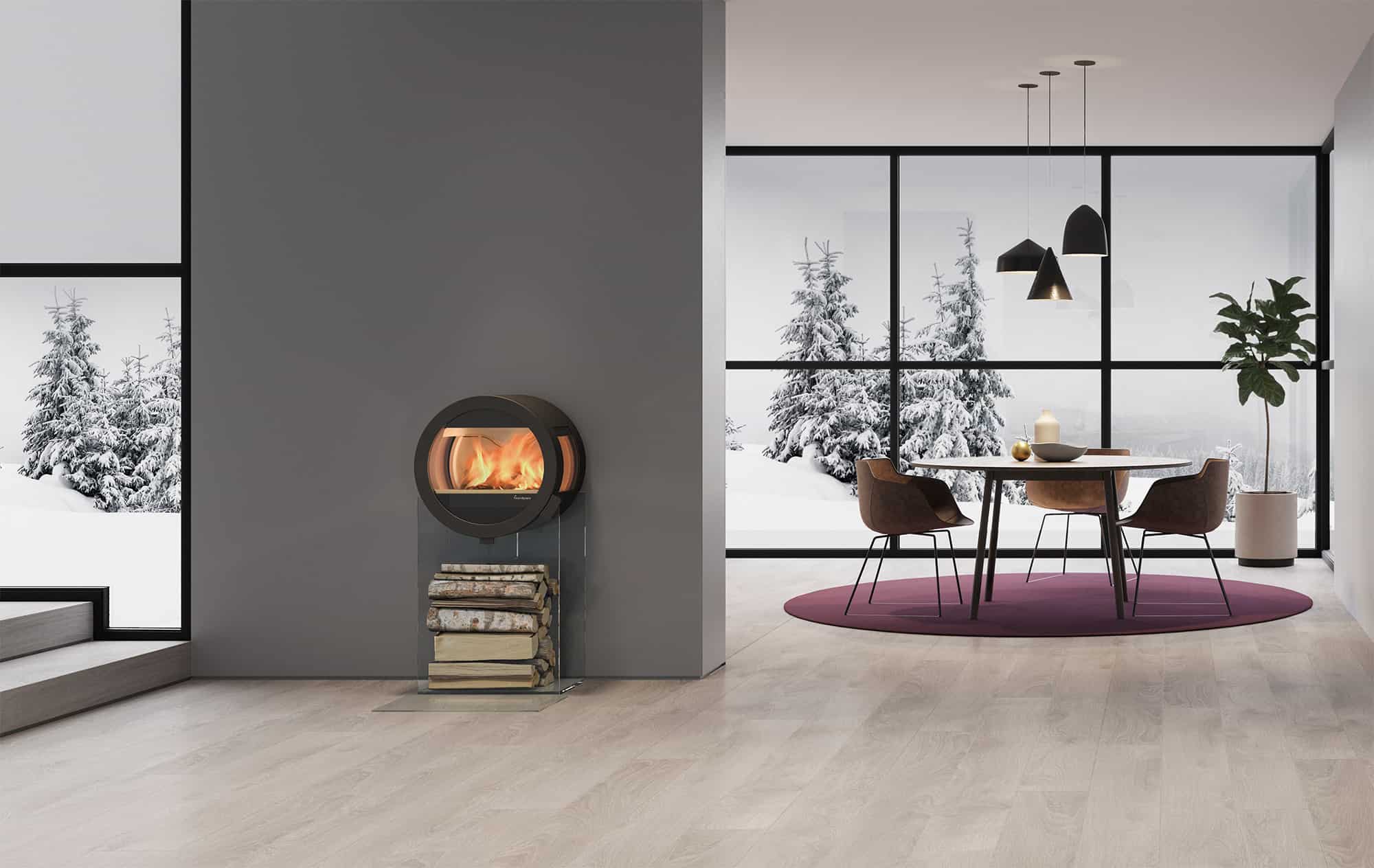 She is quite happy to furnish her home on the basis of the fireplace.
- It is a gathering point and a very important element in the room. This is especially the case here in Scandinavia, where it is chilly for much of the year and we are focused on making it cosy inside.