In 2024, we aim for warm, safe, and personal homes. We are enhancing comfort while also striving to keep costs down and get value for money. There is a growing emphasis on the natural, drawing inspiration from the past.
Colors:
A clear trend in 2024 is the increasing use of colors. We are moving beyond beige, gray, and white, infusing joy and life into our homes. Anything goes, but primarily, we want to bring nature inside. This is achieved through warm earthy tones such as brown and reddish-brown shades. Additionally, as a contrast, we reintroduce pastel colors, especially pink and blue. The overall effect is heightened with vibrant accent colors like blue, yellow, and purple. Adding more texture, patterns, and natural materials will make the new year very cozy and homely.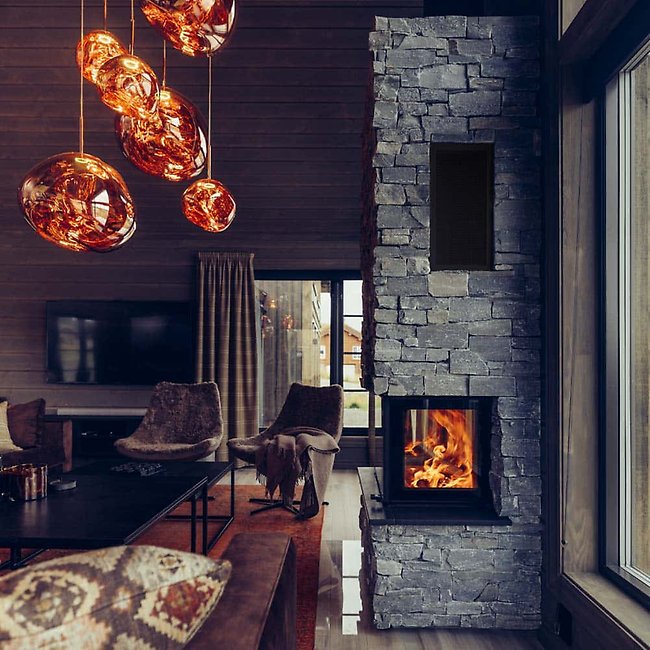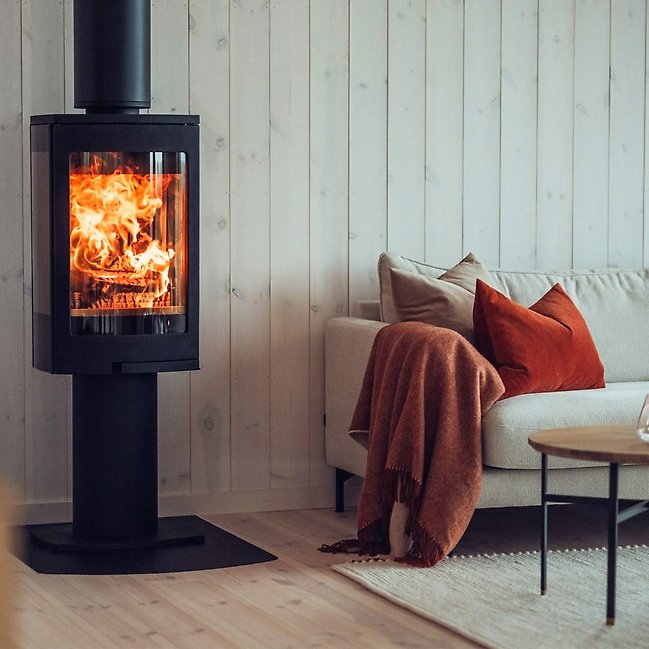 Nature:
This year's nature trends draw inspiration from the natural and sustainable. Earthy tones dominate, with brown and red tones taking the lead. Deep colors like green, purple, or beige are derived from vegetables, trees, or other natural products. The aim is to invite light and air, using sheer curtains while toning it down with natural materials such as wool, wood, and stone in walls, floors, and furniture.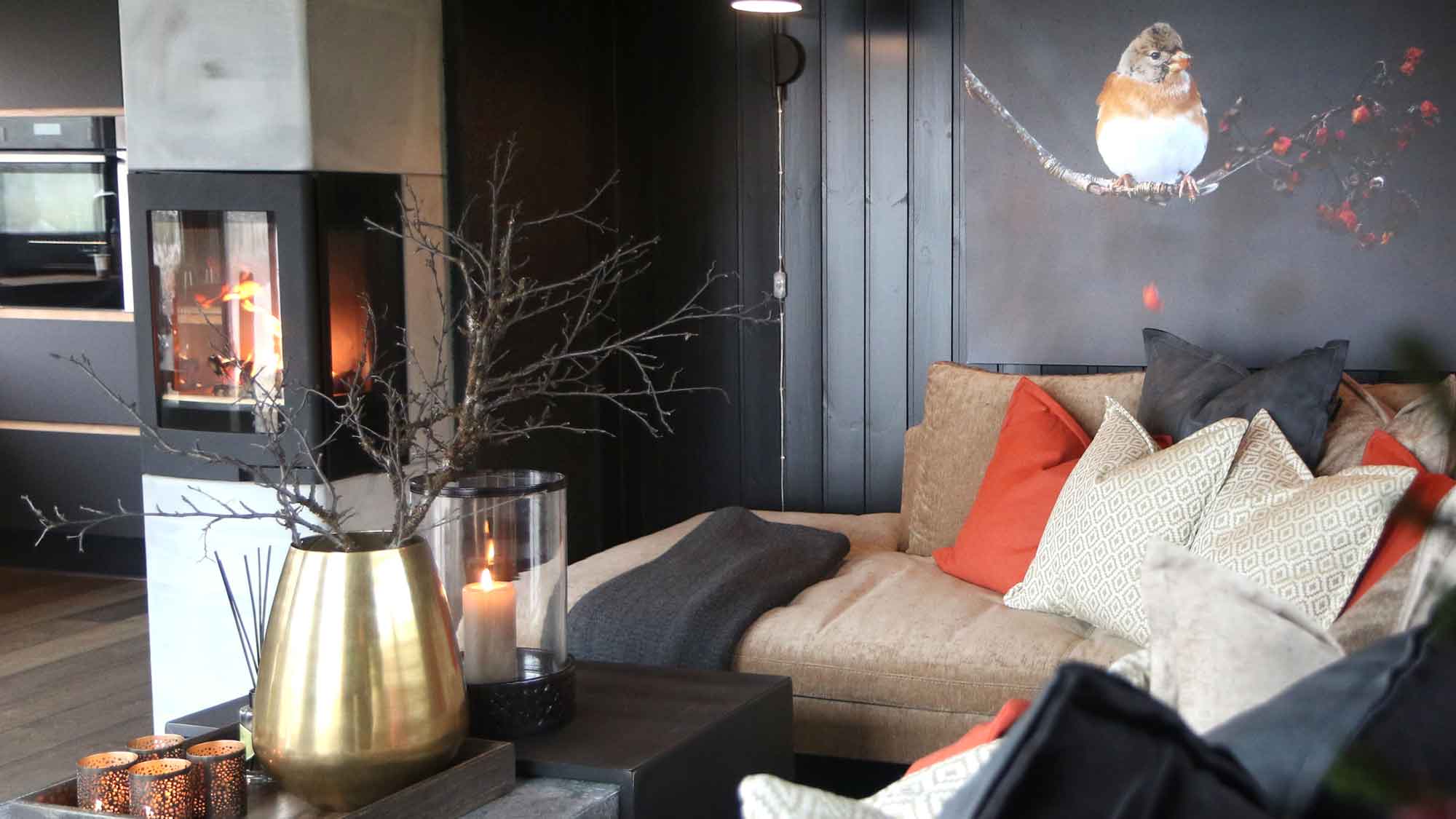 Recreation
The natural trend is a result of a time in the pandemic when we used nature as recreation – at times, it was the only recreational option we had. Additionally, there is a focus on environmental sustainability, evident in this year's trends.
Economy
The recent pressure on the finances of Norwegian households has also influenced people's shopping habits; now we consider costs and durability.
We no longer wish to change furniture and interior items as frequently and opt to buy products meant to last longer.
The Salzburg – series helps you save money and the environment.
With the heat-storing channel system, you can achieve good warmth throughout the day with just two intensive heating sessions.
Comes with the heat-absorbing material Powerstone™ and keeps the room warm for up to 20 hours.
Fireplace as a Trend Product:
Our fireplaces are delivered unpainted. This allows you to easily paint or tile them in the color of your choice. This provides a piece of furniture that can adapt to trends and styles by changing its color and style. Painting is a simple and cost-effective way to upgrade the fireplace. If you choose to tile your fireplace, you can vary colors, shapes, and even structure, which is very much in line with current trends. Read more about fireplace renovation and trends.
Colorful Stoves:
Me Steel Colour is one of our stoves that can also be lacquered in the color you desire.
This way, you get a stove created in your style and in line with colorful trends.
You can either contrast with colorful walls or have a stove that blends seamlessly. Here, only imagination sets the limits.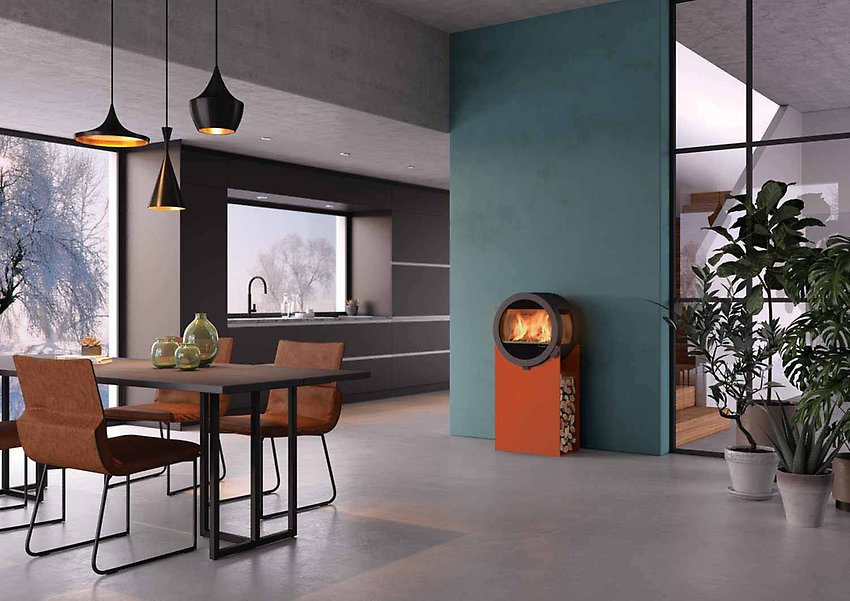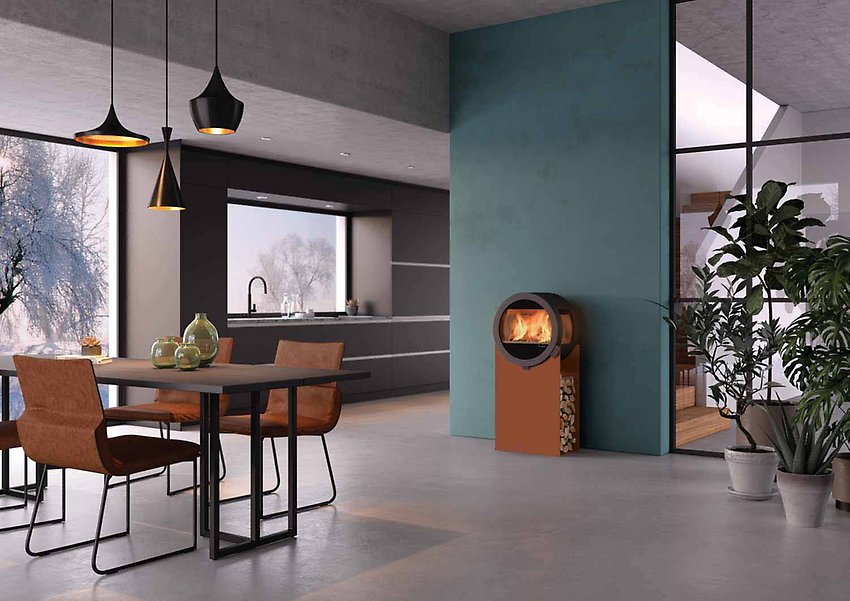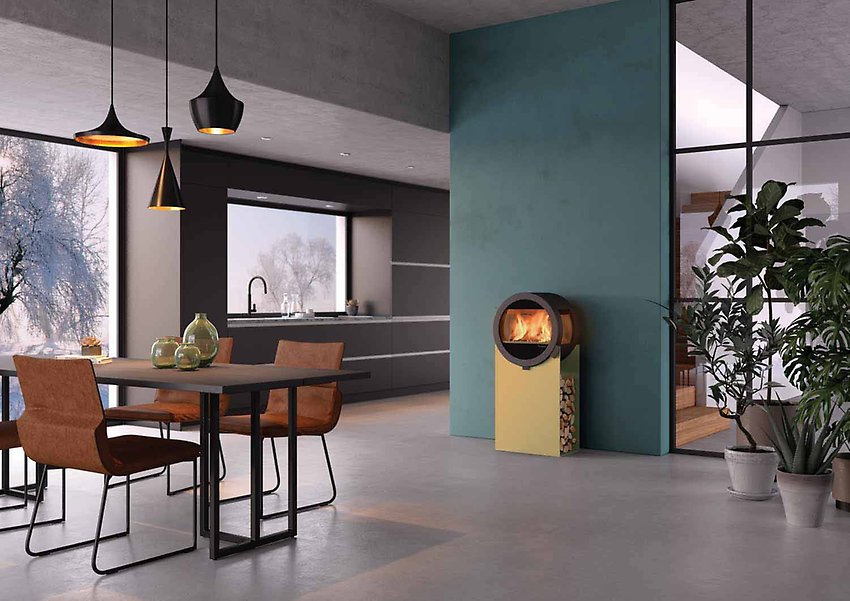 Personal style
The overarching trend is that now, interiors should align with one's personal style. Almost anything is permissible to create joy, liveliness, and a home one feels comfortable in. Homes are not just meant to look fantastic; they should also feel fantastic. We look forward to a more vibrant, natural, and personally curated interior in the coming year.